Diario Médico and Correo Farmacéutico have awarded us the ENNOVA HEALTH 2022 award in the Big Data and Artificial Intelligence category
The prize has been awarded in recognition of the tool developed by Vicomtech together with Biocruces Bizkaia based on Artificial Intelligence to determine the type of analgesia that should be used in the external cephalic version technique.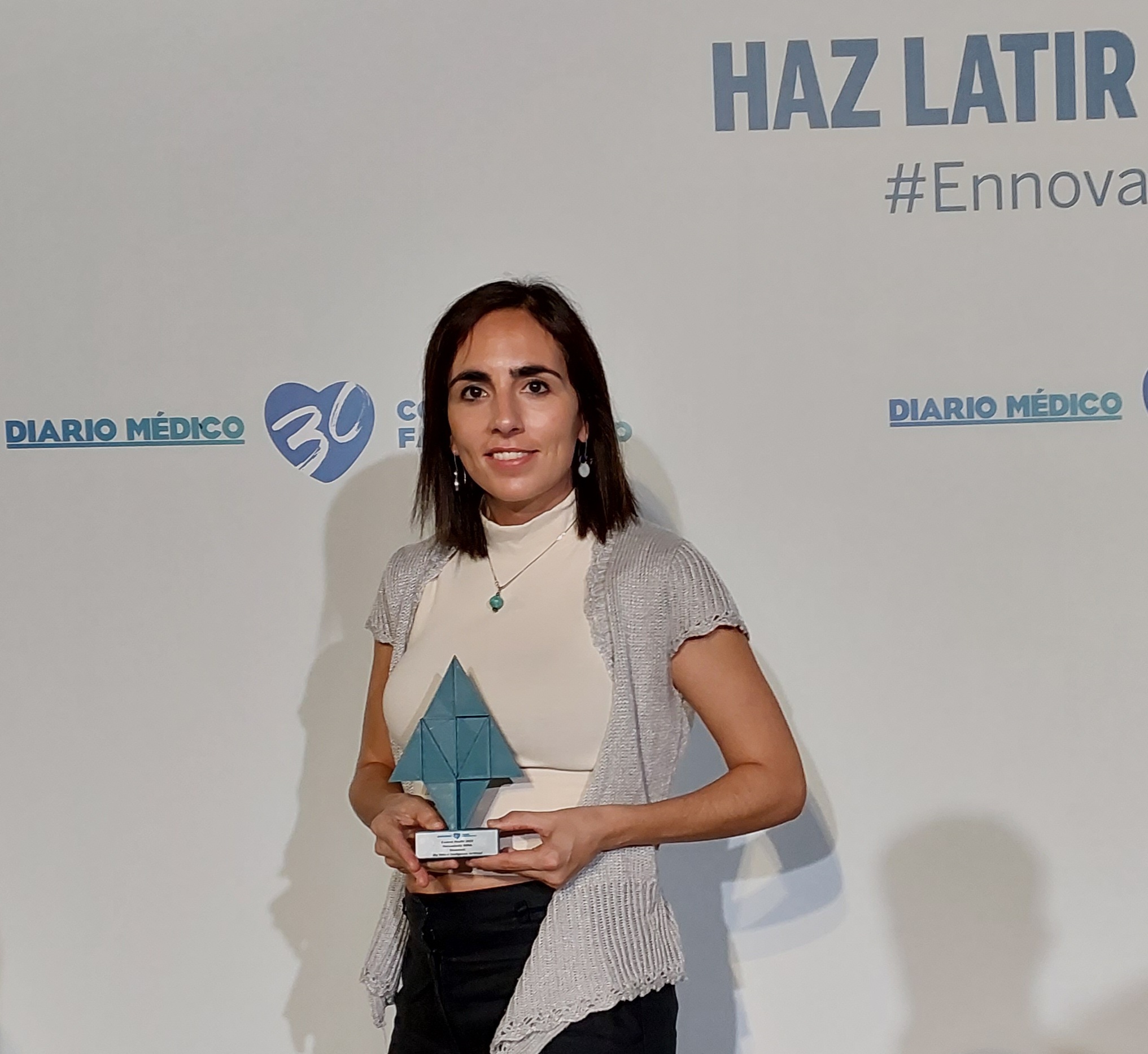 07.11.2022
Vicomtech has developed, together with Biocruces Bizkaia, the tool for decision-making in relation to the type of analgesia that should be used in External Cephalic Version (ECV). ECV is the obstetric maneuver that is performed externally on the maternal abdomen to transform a breech presentation of the fetus into a cephalic one. Currently, professionals rely on very generic data to make decisions about the treatment that should be applied to each patient and it is not individualized based on the patient, the pain experienced or the success rate.
The objective of this tool is to help in choosing the type of analgesia in the external cephalic version technique on an individual basis, depending on the characteristics of the patient, the effect of the different types of analgesia on pain and on the rate of success.
For this purpose, the latest technologies based on Artificial Intelligence have been used and the data collected between 2004 and 2019 from a cohort of 2,865 women from the University Hospital of Cruces, Bizkaia (Osakidetza) who have performed the external cephalic version technique during the pregnancy. Among others, parity, maternal weight, body mass index, breech variety, amount of amniotic fluid, fetal weight estimated by ultrasound, and analgesia used during ECV have been studied, as well as pain intensity perceived by the patient using the Visual Analogue Scale (VAS).
These technologies have been developed within the framework of the NONA project, in which Ibermática-I3B also participates, financed by the Elkartek Program of the SPRI Group.. An attempt will be made to give continuity to this initiative by addressing the challenge of conducting a multicentre study in the Basque Autonomous Community with more than 200 pregnant women over 37 weeks with a fetus in breech presentation and who, among other characteristics, have no contraindication to performing ECV. Thus, the objective is that they can decide on the analgesia to be used in CEV, promoting that they feel more involved and respected in their process.
The ENNOVA HEALTH award from the Diario Médico and Correo Farmacéutico recognizes and identifies digital initiatives in health that add value, contribute to the sustainability of the system and improve the quality of life of the patient. These reference media promote the culture of digital transformation in the health field, acknowledging the work carried out by institutions, health administrations, professional organizations, employers and companies that put their efforts into exploring new horizons in the world of medicine and pharmacy and improve efficiency and quality of care.