Eduardo Carrasco: "Some Contributions to Smart Assistive Technologies" doctoral dissertation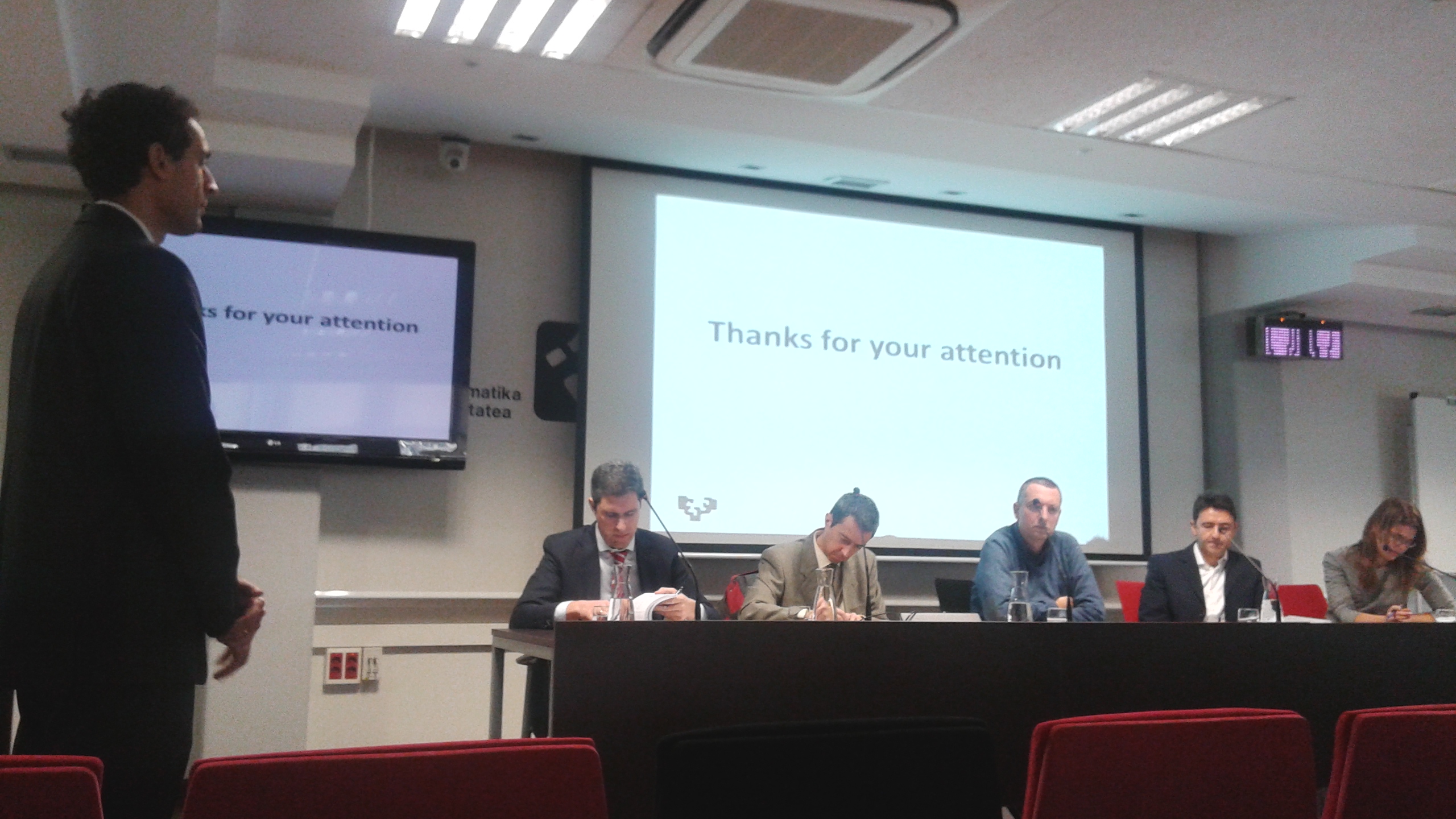 03.02.2015
Eduardo Carrasco, researcher on the eHealth and Biomedical Applications department in Vicomtech-IK4, presented his doctoral dissertation entitled "Some Contributions to Smart Assistive Technologies" at the IT Faculty of the University of the Basque Country.
This thesis dissertation is focused on the development of a new generation of intelligent assistance techniques with which reply to each user's needs in a personal and ubiquitous form. Main features of these intelligent assistance techniques are:
They are universally accessible, for any user and on any context.
They are customizable to be adapted to the interaction needs of every person.
They support on making of difficult tasks.
They support on decision-making.
In this thesis dissertation there are various applications specifically gathered for people with different particular needs and in different use contexts, such as:
Interaction between people who suffer from Alzheimer and home automation systems
Home telerehabilitation for elderly people
Robotic neurorehabilitation of upper limbs for people who suffered from cerebral palsy or bone-narrow injury
Autonomous guidance of blind people outside