Vicomtech researchers obtain the best results in one of the workshops of the CLEF 2023 conference in Thessaloniki, Greece.
Vicomtech researchers from the Speech Technologies and Natural Language Processing Department Elena Zotova, Dr Aitor García Pablos, Dr Montse Cuadros, together with Dr German Rigau, from Centro Hitz, have obtained an award in the MedProcNER task of the BioAsq workshop, in the framework of the CLEF 2023 conference.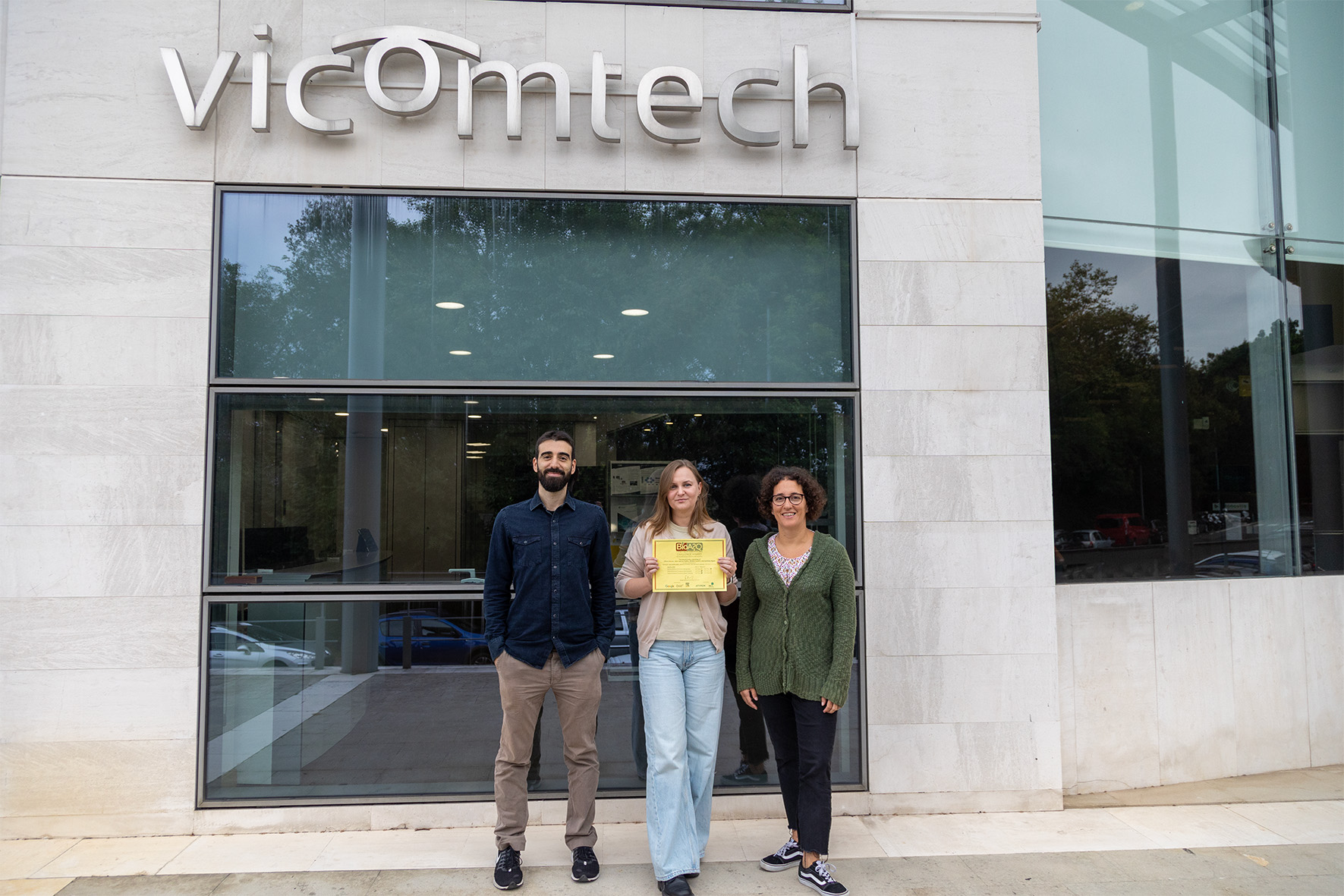 03.10.2023
Elena Zotova, Dr. Aitor García Pablos and Dr. Montse Cuadros, researchers from Vicomtech's Speech Technologies and Natural Language Processing Department, have obtained top results in the MedProcNER task in BioAsq workshop, held in the framework of CLEF 2023 in Thessaloniki (Greece). The CLEF 2023 is the 14th CLEF conference, continuing the popular CLEF campaigns which have run since 2000 contributing to the systematic evaluation of information access systems, primarily through experimentation on shared tasks. The task has been done also with the collaboration of Dr. German Rigau (Hitz Center)
 
The authors presented the paper entitled "VICOMTECH at MedProcNER 2023: Transformers-based Sequence-labelling and Cross-encoding for Entity Detection and Normalisation in Spanish Clinical Texts", which describes the system developed for solving the three tasks presented by the organizers related to the automatic detection, normalization and indexing of clinical procedures in clinical texts. In the first task, automatic detection of procedures in text, Vicomtech got second position applying state of the art technology, and for the tasks of normalization and indexing procedures tasks was the winner.

This great recognition is a clear example of the quality of the R+D+i work carried out by Vicomtech's Speech and Natural Language Technologies department, in the currently researched and highly demanded field of information extraction from unstructured clinical texts.