Researchers from Vicomtech's Speech Processing line, awarded with the Best Paper Award at the DADA 2023 workshop on deepfakes in Macau, China.
The award means a great recognition of Vicomtech's commitment to a constant work and investment in R&D&I, as well as an example of the researchers talent that make up the center.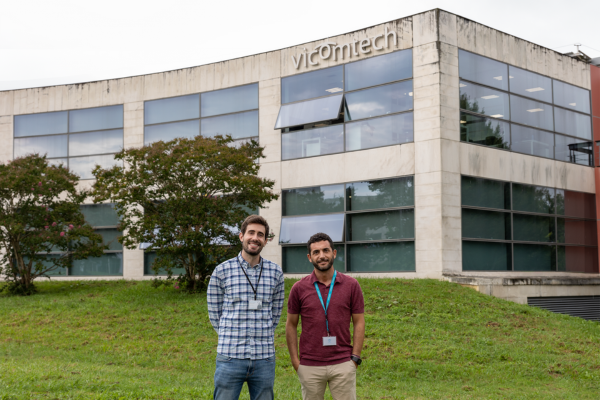 11.09.2023
Dr. Juan Manuel Martín Doñas and Dr. Aitor Álvarez, PhD researchers from the Speech Technologies and Natural Language Processing Department, receive an award for their scientific paper presented at the IJCAI 2023 Workshop on Deepfake Audio Detection and Analysis (DADA 2023) held in August in Macau, China. The IJCAI 2023 conference is the 32nd International Joint Conferences on Artificial Intelligence, one of the leading international gatherings of researchers in the field.
The authors presented the paper entitled "The Vicomtech partial deepfake detection and location system for the 2023 ADD Challenge", which describes the Artificial Intelligence system they developed for the detection and location of manipulated acoustic segments on real audios in the Chinese language.
It should also be noted that the research activities carried out are part of the technological advances implemented in the European project EITHOS of the European Union's Horizon Europe program's framework, in which Vicomtech is technologically leading the task of detecting deepfakes on audio, as well as coordinating the activities of extracting information from unstructured text sources in different languages.
This is a great recognition to the quality of the R+D+i work carried out by Vicomtech's Speech and Natural Language Technologies department in the currently researched and demanded field of deepfake content detection and audio impersonation.