Vicomtech collaborates, through natural language technologies, in the modernization of 188 ticket vending machines in Metro de Madrid.
Together with Kontron Transportation, Vicomtech participates in the installation and improvement of 188 ticket vending machines in the Madrid Metro, contributing to the voice navigation system.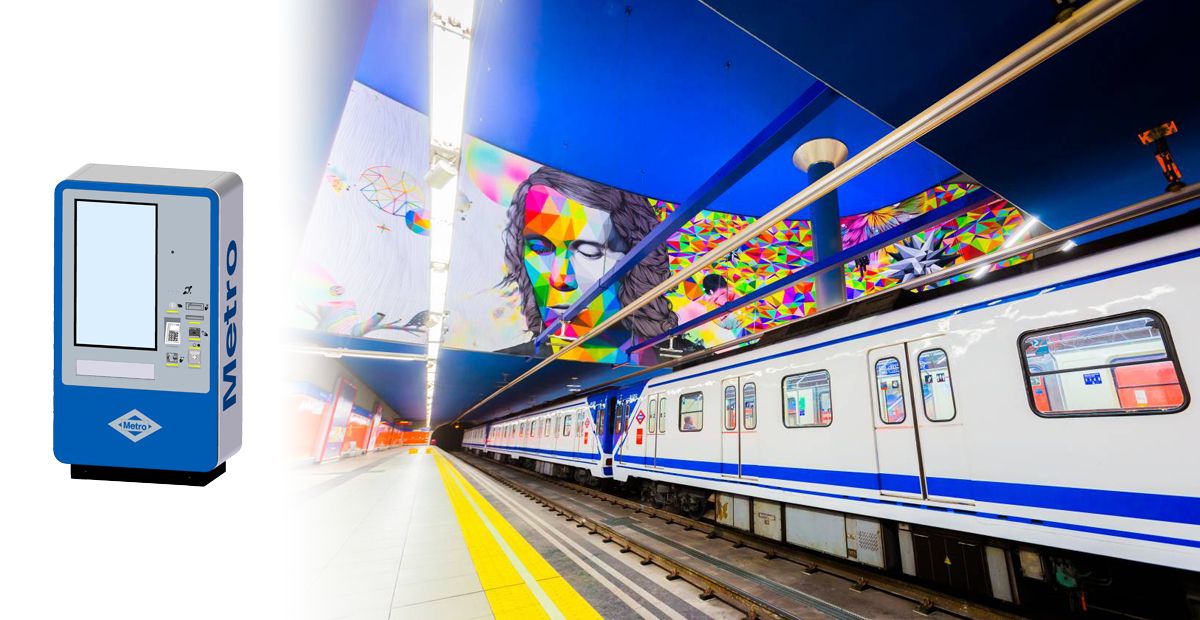 21.07.2023
As part of Metro de Madrid's modernization and accessibility plan, the joint venture formed by Kontron Transportation and Vicomtech has been awarded the contract for the supply and installation of 188 ticket vending machines for various Madrid Metro stations.
This project represents the continuity of the actions initiated by the metro in Gran Vía station, where automatic machines and toll control equipment with a new design and functionalities are currently in service, under the "Station 4.0" conceptual model. Thus, the next steps to follow are marked by the integration of new Industry 4.0 technologies with innovative designs, resulting in systems whose performance is optimized and facilitate the use for the user.
These modernized machines incorporate as the most relevant elements 43" touch screens and their orientation together with audio systems for a fluid communication between the user and the machine itself, without any operator as an intermediary.
This project aims to maximize safety, passenger experience, accessibility, and maintenance of the equipment, in addition to facilitating the issuance of useful information such as travel itineraries, station maps and timetables.
Vicomtech's role: Development of the voice navigation system.
Vicomtech will contribute technologically to the development of the voice navigation system for vending machines, enabling users to interact with the machines for purchase or consultation through their voice alone.
Interaction technologies such as automatic speech recognition or the generation of spoken messages through voice synthesis will be developed, which will have to operate in an acoustic environment as complex as that of the Metro de Madrid stations. In addition, these technologies will be integrated into the vending machines themselves and will offer, in a first phase, services in Spanish, although it is expected to be able to extend them to more languages in a second phase of the project.
Thanks to this natural language navigation system, users will be able to interact in a more user-friendly, accessible and agile way with the purchase and sale service, also extending its use to visually impaired people.
This project is co-financed by the European Union under the ERDF Operational Plan 2021-2027 of the Community of Madrid.
Imagen: © Metro Madrid