Vicomtech joins AseBio, the Spanish Association of Biocompanies, as a new member.
The entity groups and represents the interests of all the organizations, foundations, universities and technological and research centers that focus their activity in the field of biotechnology at a national level.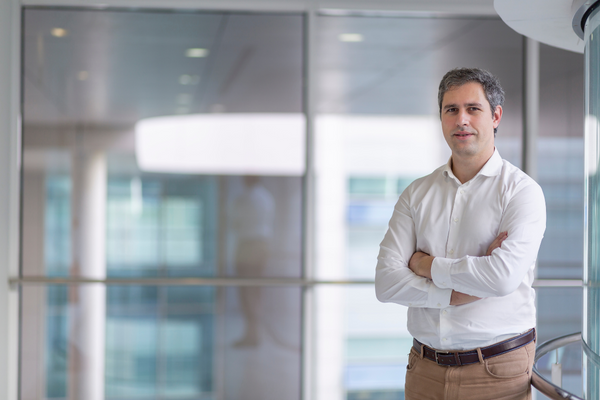 28.03.2023
AseBio has been working for more than twenty years to achieve positive changes in politics and the economy that favor and promote the development of the biotechnology sector in Spain. Working closely with regional, national and European administrations, the Cluster favors the improvement of people's quality of life, the sustainability of the planet, economic development and the generation of high added value employment.
In turn, over the years, Vicomtech has grown in the positioning of biotechnological material. Thus, joining AseBio as a new member is a great benefit to be aware of the interests of the companies in the sector and to have an even broader view of the panorama of needs and possible opportunities for collaboration within and outside the Cluster.
The new context, especially after the COVID-19 pandemic, has generated a number of innovative developments in diagnostic technology, precision medicine, biomedical imaging, new therapies, etc. that need to be exploited. All this generates an unprecedented amount of information, which "in order to be able to exploit it and make predictions, better diagnoses, and even point to new therapies or their development, we believe that all the digital technologies that we develop at Vicomtech can be very beneficial", says Ivan Macía, head of the Digital Health and Biomedical Technologies area at Vicomtech.
It is necessary to accelerate biomedical research methods. In this way, all the products and services that appear in this sector - new diagnostics or new therapies - will be able to reach the clinic much sooner and, consequently, have an impact on the civilian population.
The new entry in AseBio means that Vicomtech is even closer to know the needs of the companies in the sector and can offer its services to accompany the field of biomedicine development that, in the not too distant future, will have a great impact, which is already being anticipated even by European R&D programmes.
Read the full interview with Iván Macía, head of Digital Health and Biomedical Technologies at Vicomtech.