Vicomtech participates in the EU 6G-XR project, with the aim of boosting the European innovation ecosystem with next-generation XR services
The partners met on february 6th and 7th in Aveiro, Portugal. The new 6G XR project, in which Vicomtech takes part, will strengthen Europe's leadership in 6G technologies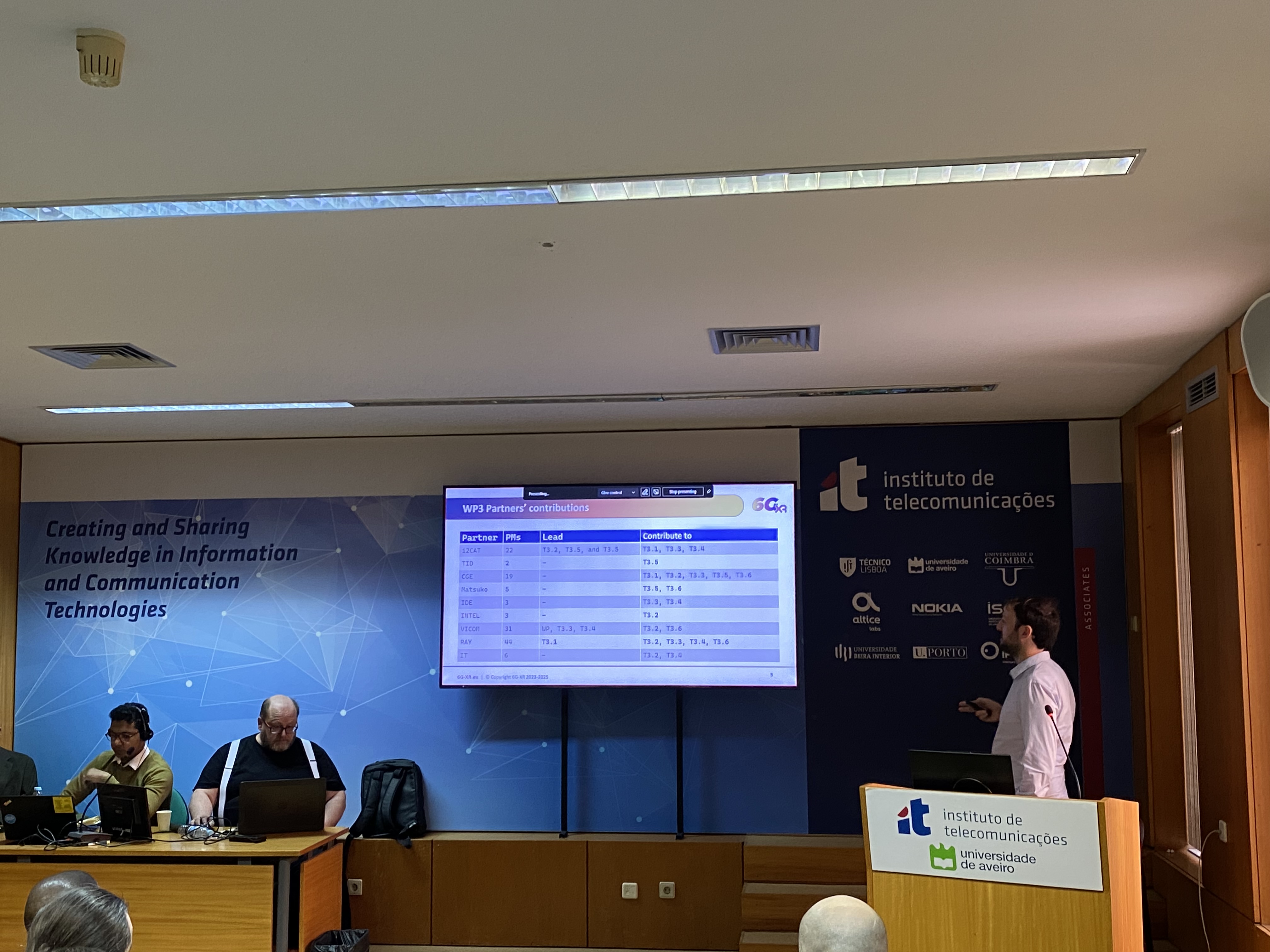 21.02.2023
In recent years, the development and potential of mobile technology has accelerated so rapidly and exponentially that the emergence of new opportunities that will shape the new domains of access, networks and management of mobile communications for multiple vertical sectors is already happening. In the same vein, the role and evolution of 6G technology will require the development of infrastructures capable of providing connectivity for different purposes and needs.
Aim of the project
To this end, the 6G XR project aims to strengthen Europe's leadership in 6G technologies by enabling next-generation XR services and infrastructures that provide leading-edge capabilities for the 6G era.
The project will develop a pilot Multi-Site Research Infrastructure (RI) to provide a validation platform for various 6G use cases through the development of network and compute enablers, radio access technologies beyond 5G, enablers for XR services with embedded federation, test management, abstraction tools and power measurement frameworks.
Vicomtech's role
Vicomtech will lead the Working Package 3 (XR Enabler), which aims to provide networking capabilities that enable efficient, scalable and flexible XR/VR multimedia services. Vicomtech will contribute to the development of adaptive and low latency XR streaming solutions, as well as to research strategies for accurate synchronization of flows, events and interactions.
The 6G-XR project is developing an experimental infrastructure to demonstrate the performance of candidate B5G/6G key technologies and components, including innovative radio spectrum technologies and the integration of perimeter computing into a full cloud continuum. 6G-XR is one of the first projects selected to receive funding under Horizon Europe's European Smart Networks and Services Joint Undertaking (SNS JU), a public-private partnership that aims to enable the evolution of 5G ecosystems and promote 6G research in Europe.
 
Partners
The 6G-XR consortium consists of 15 partners from 8 countries. Led by the leading academic institution, the University of Oulu, the partners include:
Instituto de Telecomunicaçoes Aveiro
i2CAT Foundation
Vicomtech
VTT
Martel Innovate
Matsuko
Raytrix
Ericsson
Intel
Nokia
Telefónica
Capgemini Engineering
Imec
InterDigital Europe