VIULIB was presented at the Intel booth during the TIZEN Developer Conference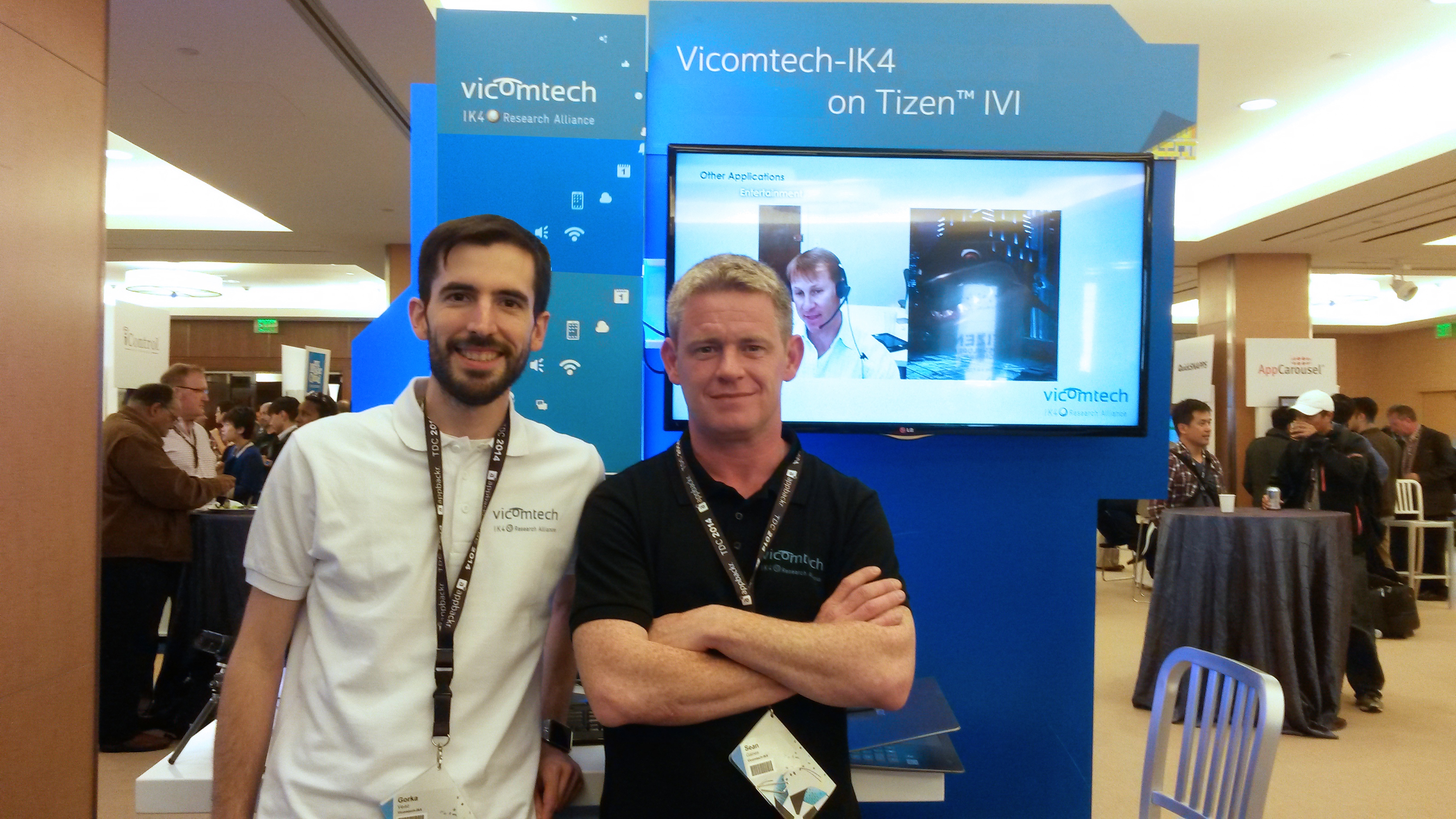 04.06.2014
Vicomtech-IK4 has been invited by Intel to participate in his booth at the TIZEN Developer Annual Conference held this year in San Francisco, CA, between the 2nd and 4th of June.
The Centre has showcased the services and capacities provided by the Viulib library (www.viulib.org), running in real time over the new TIZEN platform, testing its potential across different domains, such as the car industry or the entertainment sector. A number of applications based on artificial vision, like face tracking, were exhibited.
The aim of the conference is, on one hand, to offer a meeting point for the TIZEN developer community and, on the other hand, to launch the new Samsung mobile phone that uses the TIZEN platform.
The event will bring the opportunity to explore new collaboration frameworks through the inclusion of the Viulib library into Intel's TIZEN platform.