SK INSPECT
Measurement of complex surfaces in industrial plants
SK INSPECT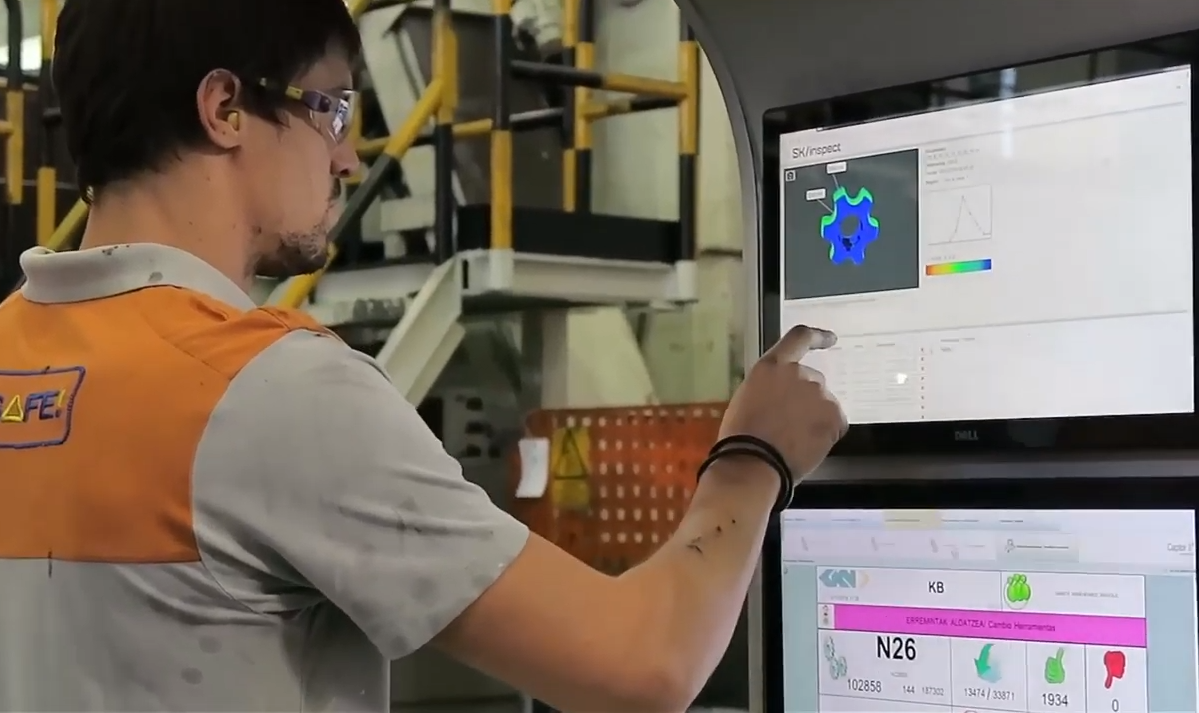 In a tremendously competitive business context, the ability to make decisions efficiently and with the least risk is the key to success. For this, it is essential to have as much valuable information as possible and be able to process it efficiently in real time, so the challenge lies in achieving the automation and monitoring of production processes.
Vicomtech's work on this project responds to two main technological challenges:
On the one hand the reduction of the measurement time, hitherto executed manually in two phases, first by an expert in a metrology laboratory and then by the plant operators through manual calipers.
To be able to do it in the own plant, without having to go to a laboratory

The result of the project has resulted in the installation of a scanning equipment and the software developed for the SK / inspect project that processes clouds of 3D points that can capture up to more than 3 million points for each object analyzed. This software includes all the phases of the measurement process, from the definition of the process to the realization of the measurements and the visualization of the results through an interactive 3D viewer.
The advantages that this system brings to the industrial plant are the following:
Simplification of the interaction with the operator, so that you can use the measuring equipment without having knowledge of metrology
High process automation
Provision of remote control tools that ensure that the control plan is being executed correctly.