RESPOND-A, first aid response development system
RESPOND-A, first aid response development system
RESPOND-A
Respond-A is a European project created by a consortium of more than thirty partners, which aims to facilitate and speed up emergency response for assistance and first aid teams.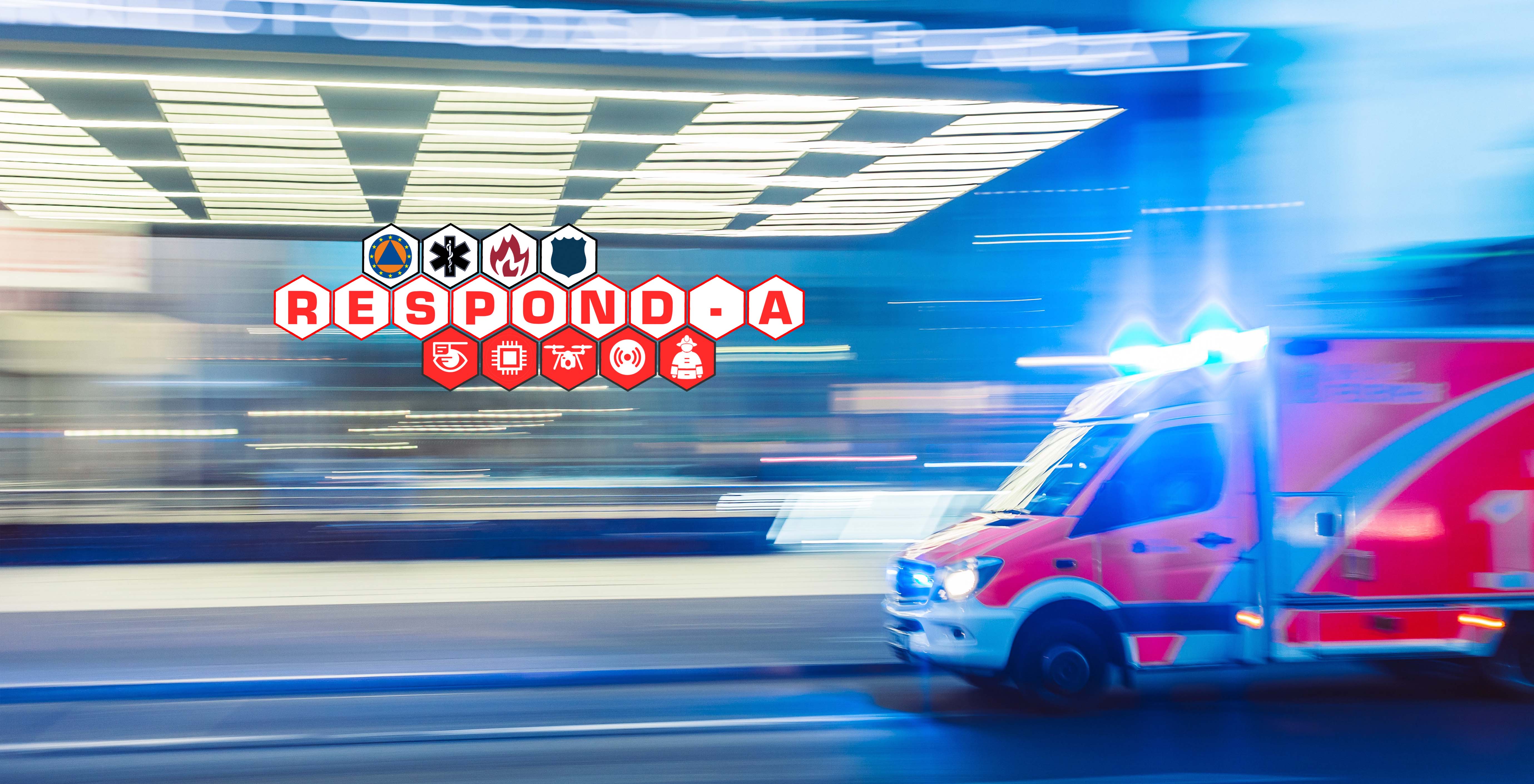 The Challenge
As the threat of climate change evolves and the consequences of industrial accidents intensify, there is a growing need for rapid response teams to have access to reliable and agile information management systems that provide greater situational awareness and a better common operational picture, and this is the challenge that Vicomtech and the rest of the consortium seek to address, to try to provide a better common operational picture. Simple, fast and effective solution to solve complicated situations that require an immediate and efficient response.
The Proposed Solution
In line with current trends, the RESPOND-A project aims to develop holistic and user-friendly solutions for first aid, bringing together the complementary strengths of its researchers in:
5G wireless communications
Virtual and Augmented Reality
Coordination of autonomous robots and unmanned aerial vehicles
Wearable smart sensors and smart monitoring
Geovisual analysis
Immersive analysis of geospatial data
Passive and active location and tracing
360 interactive multi-vision video transmission
The Result
The project will result in the application of its solutions in countless use cases such as earthquakes, forest fire extinction or port environments. For this, three pilots are being prepared in Greece, Cyprus and Spain.
For example, in the case of fires, one of the objectives is that it is not necessary for the Operations Manager to go to the front of the fire to understand its needs (causing serious errors in the sequence of actions that can be fatal). In previous training sessions, work has been done so that professionals become familiar with professional 5G radio devices, robots, UAVs, etc., to avoid the risks that may arise in a complex emergency situation.
In some types of emergencies, such as earthquakes, there is a saturation of mobile and fixed telephony services, and as a consequence, an unavailability in the service that causes assistance centers to have too limited information to respond efficiently to the emergency. emergency. Thus, they are forced to use helicopters to assess damage through the air themselves.
Through the tools developed in the project, the emergency services will be able to know the damage caused without having to evaluate it through the air and by themselves.
This project has received funding from the European Union's Horizon 2020 Research and Innovation programme under grant agreement No. 883371.
More information: Más información: https://respond-a-project.eu/
Looking for support for your next project? Contact us, we are looking forward to helping you.