Flexible control system for visualization and interaction with various video and data sources in a crisis room
Flexible control system for visualization and interaction with various video and data sources in a crisis room
ERTZAINTZA
The Final Four 2019 held in Vitoria-Gasteiz was the scene of the pilot test of the flexible control system to monitor security in large events through various multimedia content sources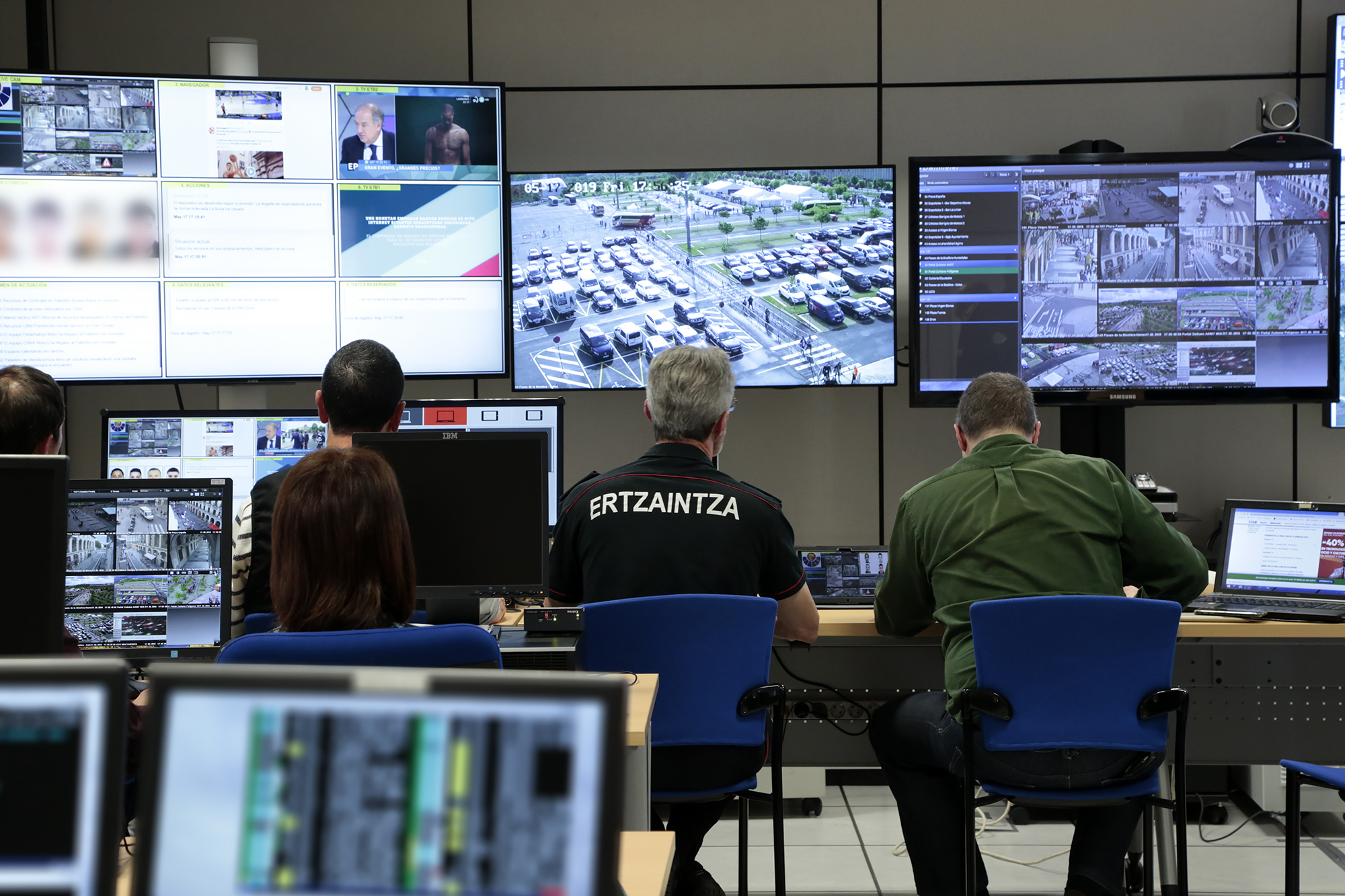 The Challenge
In any large event it is essential to have a monitoring system that allows to detect immediately any possible irregularity.
Currently, the solutions used for monitoring are closed circuits of limited information, with proprietary tools that are not interoperable with each other and centralized in a command center that requires other means for internal communication of all agents.
The main challenge is to expand and integrate all sources of information into a single solution based on web technologies that is flexible so that information can be accessed from any device.
The Proposed Solution
A flexible, intelligent and configurable system based on Web technologies has been developed, which does not require installation and can be accessed from different devices.
Allows access from web browsers to all types of content such as video cameras, audio signals, access to the cameras of the mobile devices of the agents, TV channels, multimedia content, cartographic information ...
The solution offers an administrator role that allows you to control what is seen on each device, adapting it to the context
Ensures synchronization of all sources of information and makes a temporary record of all actions.
Advanced streaming technologies have been combined with interaction technologies, thus making the solution intelligent and by itself capable of: creating intelligent interfaces that adapt to each context and automatically learning the preferences shown
The Result
The pilot test has shown that the Flex Control system is robust and meets the requirements transferred by those responsible for the security operation. The agents who have participated in the event have been able to configure, according to the needs of each moment, the different screens of the crisis room with the necessary internal and external sources of information with total flexibility.
In addition, thanks to the recordings made by the system, the entire session has been displayed in a deferred way in order to know the details of the actions and the specific context of the decision-making process to improve the protocols and processes of action.
Looking for support for your next project? Contact us, we are looking forward to helping you.