ACCURATE project, successfully completed, shows its final results live at the EU Space Week
The EU Space Week 2022 was held from the 3rd to 6th October in Prague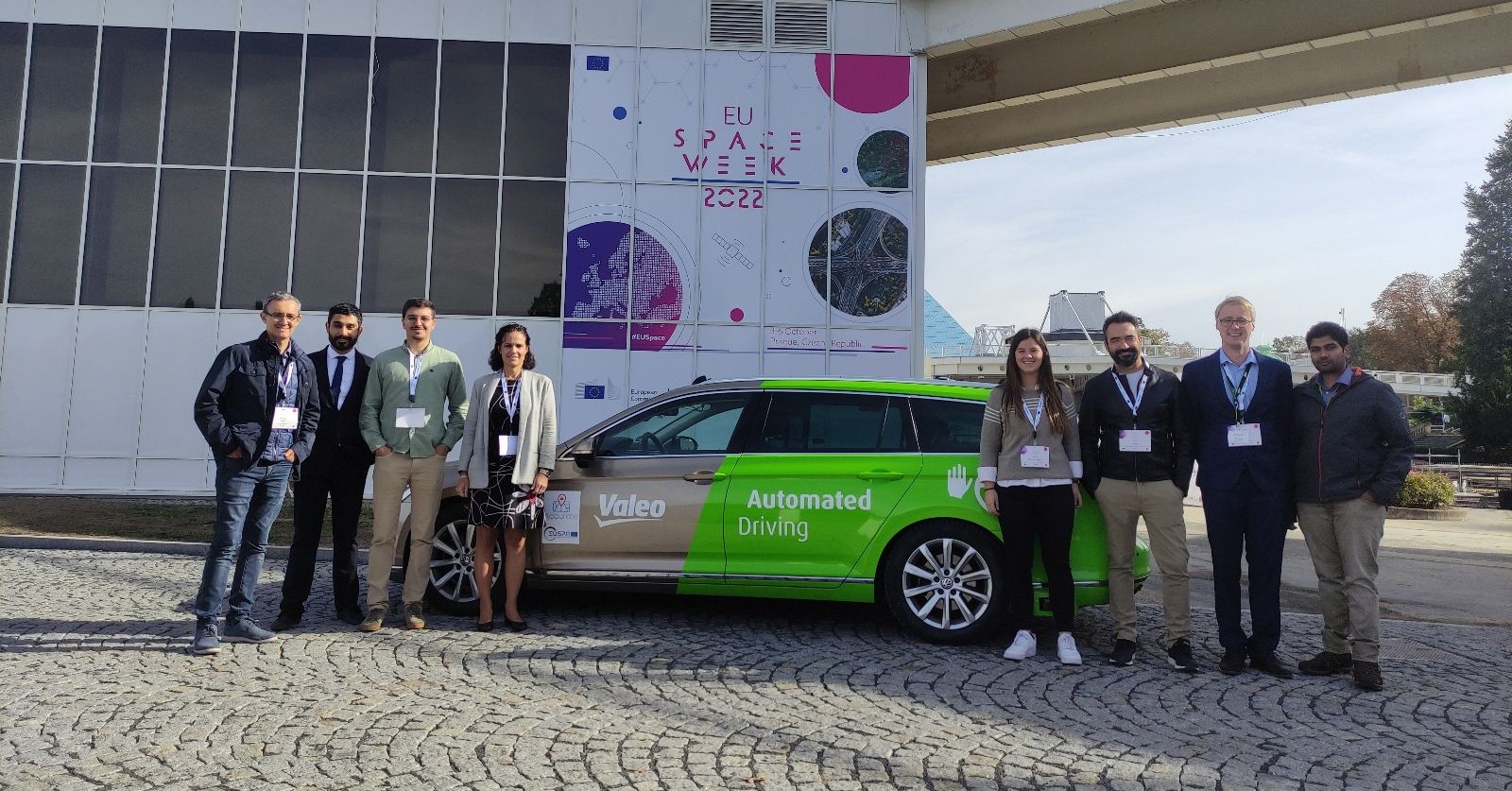 11.10.2022
The objective of the live demonstration held in Prague was to showcase the final results of the project, a high precision positioning system using Galileo signal that will be easily integrable in Automated Driving platforms.
In the framework of the Accurate project an EGNSS based precise positioning OBU (On Board Unit) has been developed. The system includes advanced GNSS and positioning technologies in the process of L4 and L5 automated functions validations and certifications.
The Czech Transport Minister was present in the event, as well as people from EUSPA (EU Agency for the Space Programme), the EU Space Week 2022 organising institution.
The project which has received funding from the Fundamental Elements programme under grant agreement GSA/GRANT/03/2018, is coordinated by Vicomtech and the consortium is formed by Vicomtech, Valeo, FDC, Intempora, NavCert and Hexagon | Novatel.
Go to the event: https://www.euspaceweek.eu/
More info about the project: https://www.accurate-obu.eu/