Dr. Gorka Velez presents new-generation navigation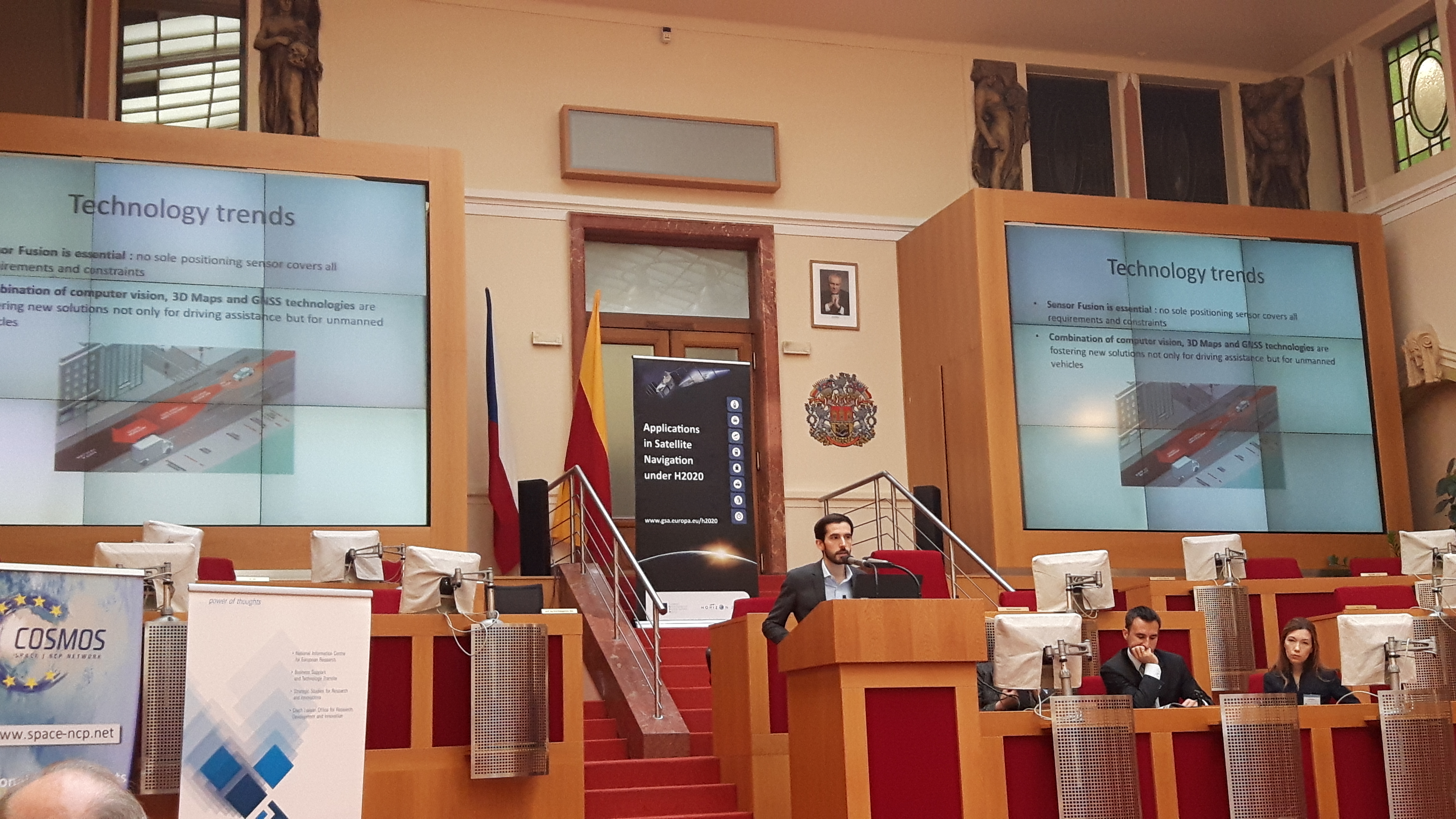 19.12.2016
Dr. Gorka Velez, invited by the GSA, had the pleasure to present the inLane project at this year's Space Information Days in Prague on Wednesday, 5th October 2016.
The presentation proved to be a great opportunity for the attendees to learn about the potential and impact of EGNSS in the transport domain alongside a handful of other projects showcasing their approach to solving challenges in transport.
The presentation "From TAXISAT to inLane: Towards Low Cost GNSS and Computer Vision Fusion for Accurate Lane Level Navigation and Enhanced Automatic Map Generation" took place during the session examining the potential of EGNSS in transport applications.
The presentation gave an overview on the transition from a previous FP7-funded project – TAXISAT, as well as the current status of the inLane project.
The International Space Information Day was organised by COSMOS 2020, the European Global Navigation Satellite Systems Agency GSA and the Technology Centre of the Czech Academy of Sciences. At the event attendees had the chance to listen and talk to the authors of the work programme 2017, meet representatives of companies and research organisations and find co-operation partners for their ideas in pre-organised bi-lateral meetings.