Dr. Nekane Larburu presents DESIREE European Project results at HIMSS Europe and Health 2.0 Conference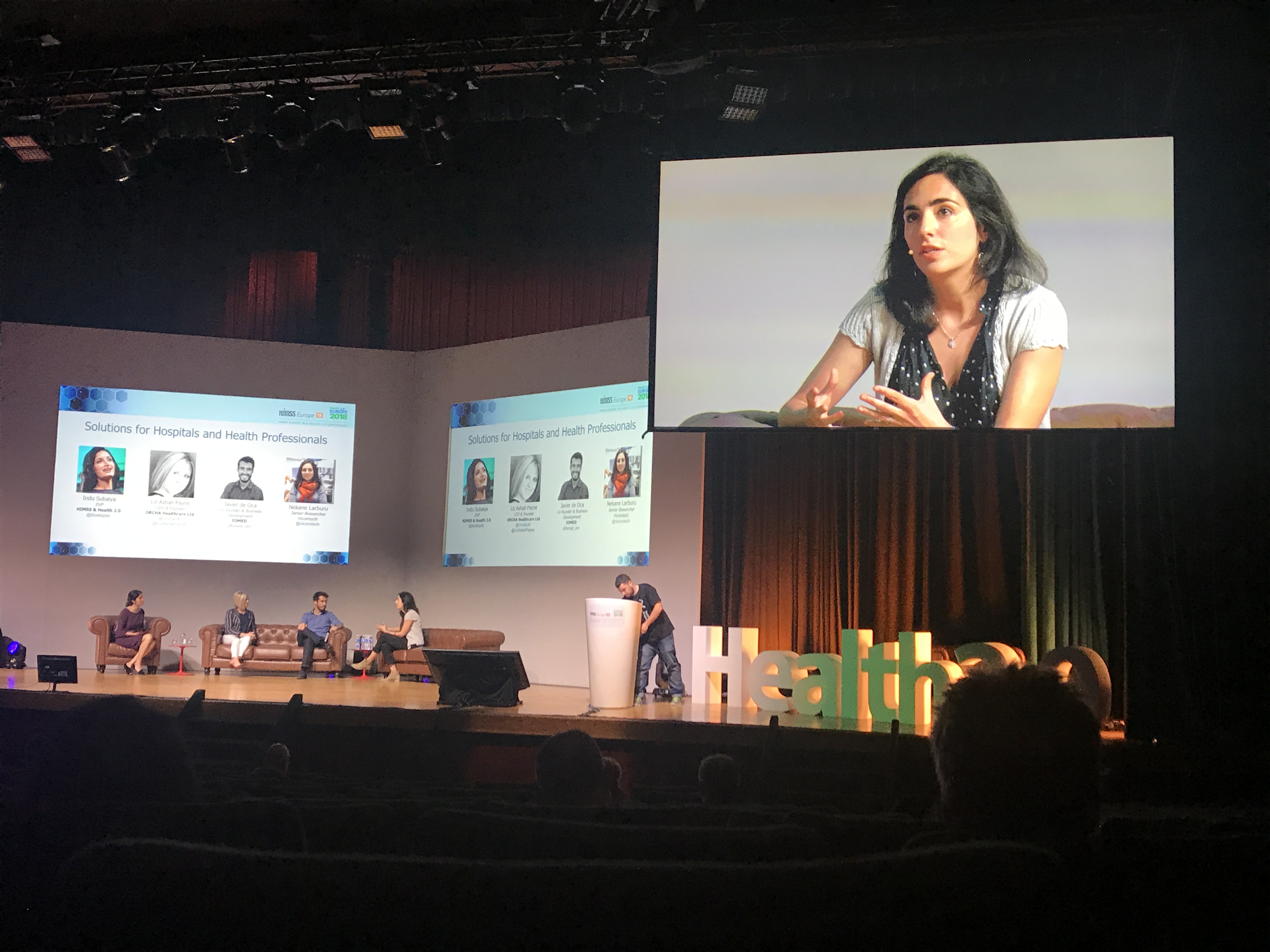 30.05.2018
Dr. Nekane Larburu presented DESIREE, the result of a collaborative European H2020 project, in the Health 2.0 Europe Conference which took place in Sitges on May 27-29, 2018 (http://www.himsseuropeconference.eu/sitges/2018).
DESIREE, is a web-based software ecosystem for supporting Breast Units for primary breast cancer best management. It is composed by several components, including an interactive tool for quantitatively analysing medical images, virtual surgery tool based on a multi-scale physiological model to predict the outcome of breast conservative therapy and a Decision Support System for the coordination and multidisciplinary management of cases in Breast Units, which is the tool that was presented in this event.
The Health 2.0 Europe Conference is the leading showcase of cutting ­edge innovation transforming health care technology and innovation. Here the best minds, technologies and resources in compelling panels, discussions, and live product demonstrations worldwide are presented.
More info: http://www.desiree-project.eu/