Five projects on artificial intelligence, big data, blockchain and mobile apps to compete in the Zinemaldia Startup Challenge
he selected proposals, coming from Spain, the UK, Norway and Germany, will compete for an award of 10,000 euros, free access during the first year to an incubation space at one of the Business Innovation Centers (BICs) belonging to the Basque Country Technology Park Network and access to funding of up to 500,000 euros Zinemaldia & Technology will be held online on Friday, September 25, and will include the presentations of the five finalist projects and a masterclass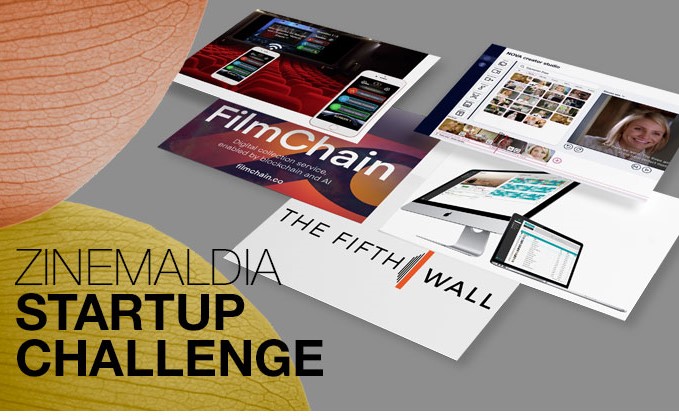 06.08.2020
The call for submissions for the second edition of the Zinemaldia Startup Challenge, the competition for entrepreneurial teams and recently created startups proposing business projects based on the incorporation of new technologies in the audiovisual field, has received 40 projects from nine European countries (Denmark, Estonia, Germany, Italy, Netherlands, Norway, Spain, Sweden and the UK).

The projects received in response to the call for submissions for this pan-European competition, promoted by the Basque Government Department of Economic Development and Infrastructures, propose innovative solutions aimed at the audiovisual field and based on technologies such as big data, augmented reality, virtual reality, the Internet of things, blockchain, artificial intelligence and 3D printing, among others.
The five finalist projects, whose teams will defend their proposals at the Zinemaldia & Technology event, are AI-Driven Video Editing Platform, a British app using artificial intelligence to automate video creating and editing process; Cinesmart, a Catalan platform based on advergaming and aimed at cinema exhibitors which uses big data; Compliance Management Solution for the Film and TV Industry, a Norwegian platform based on artificial intelligence and machine learning intended to enable fulfilment of the regulatory policies in different territories; FilmChain, an application with blockchain technology by a UK company which facilitates financial transactions between the different players in the audiovisual field; and La Quinta Pared, a mobile app developed in Germany where the user's mobile becomes the mobile of the person playing the lead part in a film to encourage the development of interactive transmedia narratives.
The five finalists will have the opportunity to join an incubation space at one of the Business Innovation Centers (BICs) located in the Basque Country Technology Park Network and may have access to funding of up to 500,000 euros for developing their project. The winning project, to be decided by a jury, will also receive 10,000 euros.
The Zinemaldia & Technology event which, due to the situation caused by Covid-19, will run online on Friday, September 25, will include presentations of the five finalist projects and a masterclass, shortly to be announced.
The Basque Government, through its Department of Economic Development and Infrastructures, promotes the Zinemaldia Startup Challenge in the framework of the Zinemaldia & Technology event, organised by the San Sebastian Festival, Tecnalia, Tabakalera (through its 2deo audiovisual lab) and Petronor, and has the collaboration of the applied research centre, Vicomtech.
Support of Creative Europe MEDIA through the European Film Forum
The event also receives, through the European Film Forum initiative, the backing of Creative Europe MEDIA, which has the objective to strengthen the European film and audiovisual industry. Zinemaldia & Technology is a strategic undertaking of the San Sebastian Festival, which aims to position itself as a benchmark space for reflection on technology and the audiovisual industry.