In 2020, we managed to reduce Vicomtech's carbon footprint by 78%
2020 has been a historic year in many respects, circumstances have favored an unprecedented decrease in CO2 emissions derived from our activity, going from 128.053.92 to 29.105.42kg, which is 78% less than in 2019.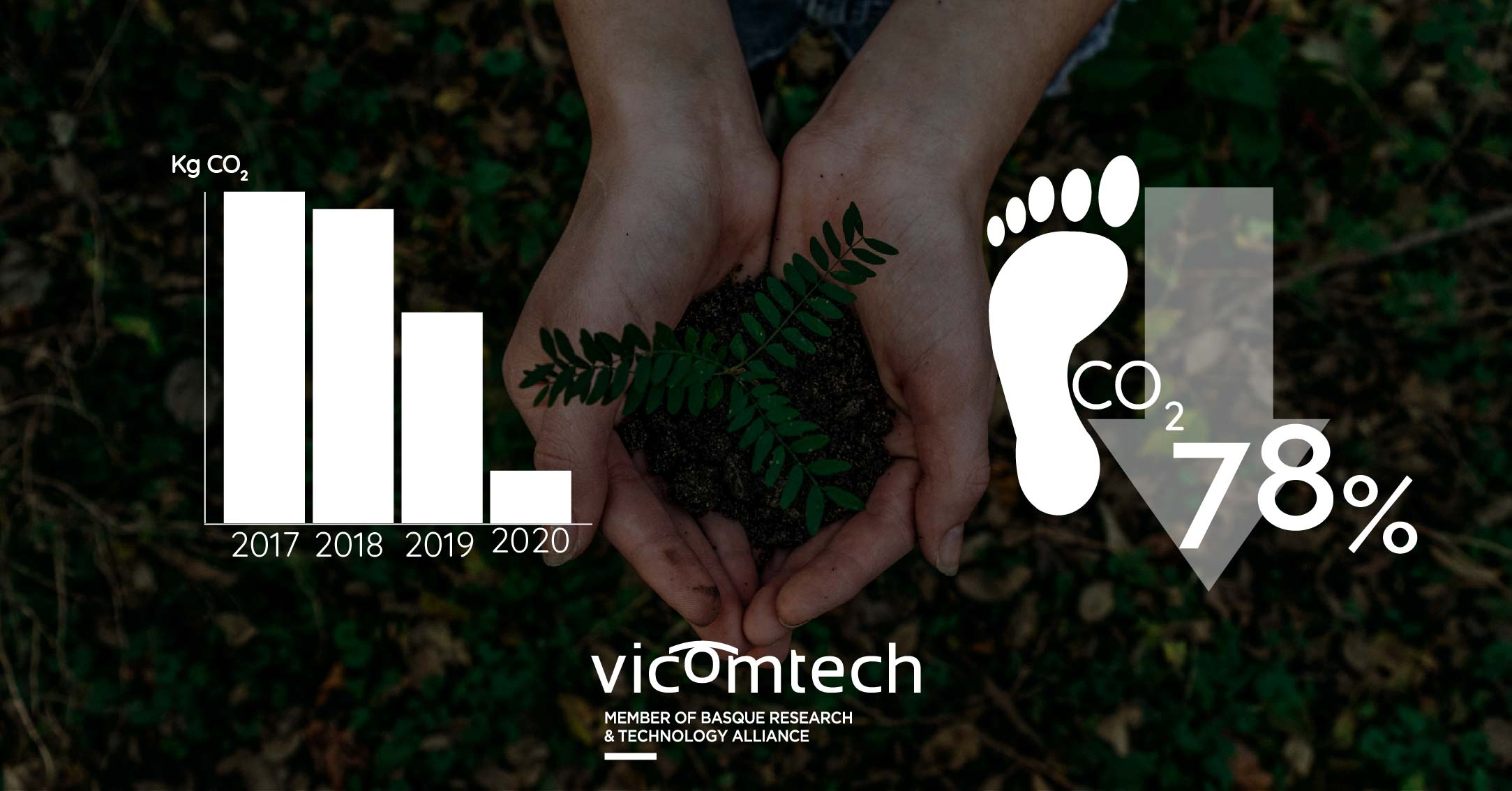 04.03.2021
This is mainly due to the decrease in all the factors that make up the indicators: transport and travel, supplies, waste derived from activity, etc.
Thanks to the use of certified 100% renewable electrical energy, our high-level radioactive waste emissions have been eliminated. The same downward trend occurs in the consumption of paper and water.
Our great challenge for the future continues to be transport, this is the aspect that contributes the most to our emissions, it accounts for around 90%, with air traffic producing the most CO2 emissions.
At Vicomtech we are aware of the importance of active subjects in the fight against climate change. For this reason, we work year after year to reduce our carbon footprint. In the development of all our activities, we promote environmental awareness actions that we disseminate among our stakeholders. In 2018, in a spirit of continuous improvement, we took another step forward and certified our environmental management under the ISO 14001 standard.
This certificate certifies that we have an avant-garde methodology to identify and evaluate the environmental aspects of the intangible assets of the center. All aspects that can affect the environment causing changes in environmental conditions are identified and calculated in real time. This methodology is implemented through Vicomtech's environmental footprint. It allows us to evaluate both the environmental risks associated directly or indirectly to the organization's activity and improve our environmental performance, as well as interact with our suppliers and subcontractors in terms of behavior.