Oihana Otaegui, Intelligent Transport Systems and Engineering Director, takes part in the Regional Presentation and Opening of the Galileo Masters (ESNC 2015)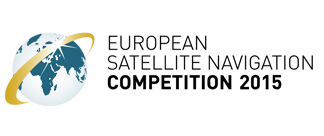 23.04.2015
On Friday 24th of April the Regional Presentation and Opening of Galileo Masters (ESNC 2015) will take place in San Sebastian Technology Park. This workshop is the kick off for the international competition of Galileo Master ideas where the European Commission will present the programs and business opportunities funded by Europe. Moreover, the regional and special awards of the previous editions will be released.
The participation of Oihana Otaegui, as the Argus project coordinator, which was awarded in the 2012 edition, will be focused on providing the keys for proposal preparation and on the exposition of the competition selecting criteria.
The Galileo Masters initiative started in 2004 in Bayern as an incentive for the innovative applications creation and development to boost the activity of the Galileo European satellite positioning within the market.
In these years the competition has grown to be a global network for the international technical expert exchange within regions with cutting edge technologies in the fields of navigation and localization based applications. This network is strongly directed to the industry needs, and, together with the associated regions, supports the fast application of the numerous products and services developed under the innovations developed over the last years.