Our translator BATUA continues to grow and now includes "Bizkaiera"
It is the first neural automatic translator processing a Euskalki and providing translations into both Batua Basque and Spanish.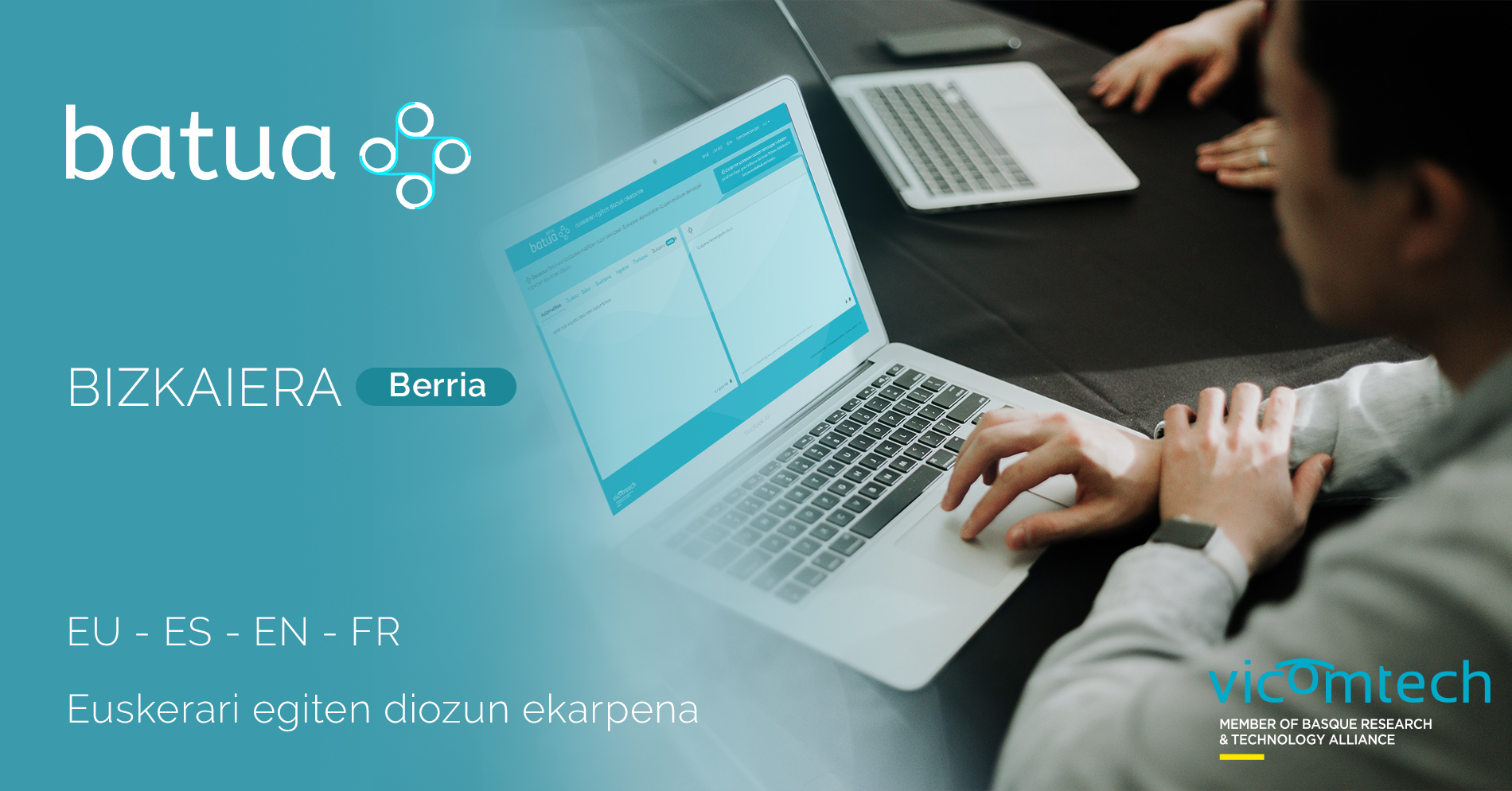 16.12.2022
At Vicomtech, we have a firm commitment to our environment, our culture and our language. From the beginning, we have devoted ourselves to the development and application of the knowledge acquired to promote the values of the economic and social reality that surrounds us.
As a result of this commitment and the work of the Vicomtech team, in 2019 we made Batua available to society, the advanced neural machine translation tool from Euskara based on artificial intelligence. Since then, we have worked on the continuous improvement of Batua, as well as the Artificial Intelligence technologies that comprise it. Along the way, we have incorporated the possibility of making direct translations in English and French, and now we are going one step further by incorporating bizkaiera and turning Batua into the first neural automatic translator to add an euskalki (a Basque dialect)
This milestone has been possible thanks to the collaboration with the Labayru Fundazioa, Bizkaiko Batzar Nagusiak and bizkaie.biz, who have shared their corpora, dictionaries and knowledge of bizkaiera, in order to adapt and extend the tool.
Since Batua was launched in 2019, more than 70 million translations have been generated, and around 7 million corrections have been collected, contributing to the improvement of the results obtained. This is of vital importance to continue evolving, since the system based on artificial intelligence learns with the contributions made by users.
We will continue to face new challenges. Batua continues to evolve to bring Euskara closer to each person and thus facilitate interactions between members of the community.