Ten projects based on Artificial Intelligence, Blockchain, Streaming and VFX / SFX, amongst other technologies, to compete in the Zinemaldia Startup Challenge
The five projects by Spanish entrepreneurs or startups will participate in a specific, newly created competition to run as part of 'Spanish Screenings: Financing & Tech'. Vicomtech participates in this initiative as an expert jury.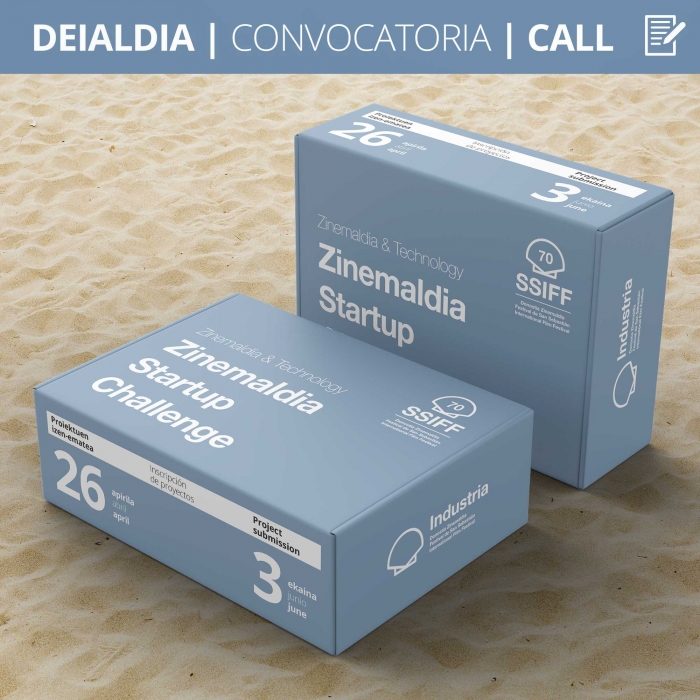 22.08.2022
Ten technology projects, five Spanish and five European, will compete in the Zinemaldia Startup Challenge, the competition for entrepreneurs and startups basing their projects on technologies applicable to the audiovisual field. This edition the initiative has received a total of 55 submissions.
The Spanish projects will participate in the dedicated competition created this year to run as part of 'Spanish Screenings: Financing & Tech', one of the four axes of 'Spanish Screenings XXL. An international market for Spanish audiovisual production'.
The five Spanish finalists are IZI Record, who are developing technology for creating collaborative AI-based content; Quantic Brains Technologies, whose proposal is the integral generation of audiovisual content, also using AI; The Video Network, a video content management platform enabling contact between producers and potential clients and encompassing all phases of the production process; and the Basque project Motmo.pro, a platform based on streaming, editing technology and the synchronisation of videos and scores. Finally, an entrepreneurial team will present kino_GreenToken, who propose the digital transformation of emission and waste management by the audiovisual industry with blockchain technology.
At European level, the selected projects are Mine S (Italy), whose proposal, a modular controller, covers different aspects of the creation process; PentoPix (United Kingdom), an AI-assisted text-to-3D creative suite for generating storyboards and pre-produce content; SMASH (UK) which, thanks to blockchain technology, connects creators with platform and TV content managers; Violette (Denmark), which develops firearm replicas to improve on-set security, and Watchers (UK), whose proposal is to add a social interaction component to streaming platforms.
The participants will have the possibility of one year's free access to an incubation space at one of the Business Innovation Centres (BICs) in the Basque Technology Parks Network. An independent jury will select the winning projects, one Spanish and one European, with 10,000 euros going to each one. This call will also come with another 3,000 euros in prize money for the selected project presented by an entrepreneurial individual or team. On top of this, the winners and finalists will have the option to access to funding of up to 500,000 euros with which to develop their project in the Basque Country.
The winning projects in the first three editions are now successfully developing their business strategies. Largo AI (2019) has racked up clients in more than 20 countries, Filmchain (2020) has also launched its product in myriad of territories, while Kinetix (2021) currently operates with its Beta version and has attracted an important round of financing.
The Basque Government, through the Department of Economic Development, Sustainability and the Environment, promotes the Zinemaldia Startup Challenge, central initiative of the Zinemaldia & Technology event, which will also include a round table on Metaverse. Zinemaldia & Technology is a strategic commitment of the San Sebastian Festival in its endeavour to position itself as a reference space for reflection on technological innovation in the audiovisual sector. Collaborating in this initiative are Tabakalera, through its audiovisual laboratory 2deo, Tecnalia, ALÍA (Audiovisual Industrial Alliance) and Vicomtech.