The 28th edition of the Annual 3D Web Technology Conference ends successfully, this year hosted and organised by Vicomtech
During October 9th, 10th, and 11th, the conference addressed issues related to the openness and interoperability of the metaverse, providing a vision for its sustainability this time around.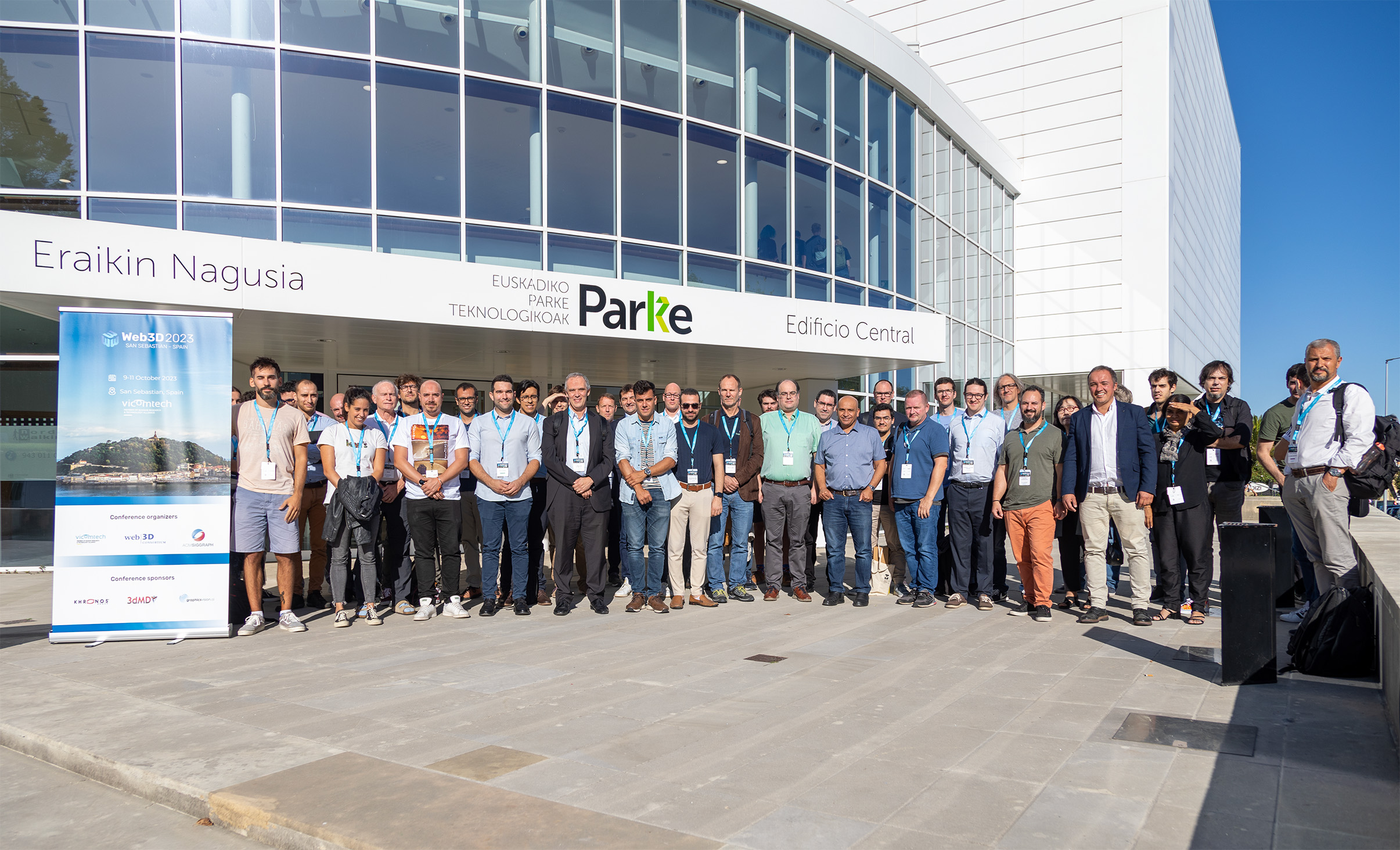 19.10.2023
Once again, one of the international conferences of reference in the field of 3D Web Technology takes place, this time hosted and organized by Vicomtech. The aim of this conference and the Web 3D community, which has a significant history in the development of technologies that enable the creation, visualization, and sharing of 3D universes, is to bring together diverse groups of people and share innovative ideas on how the metaverse can revolutionize the future of communications.
The 28th International ACM Conference on Web 3D Technology (Web3D 2023) is a top-level event for the Metaverse community. Sponsored by ACM SIGGRAPH, in collaboration with Web3D Consortium and with the support of Eurographics, this conference has been organized by Vicomtech and gathers experts from around the world to discuss the latest research, developments, and practices related to the Metaverse.
The works presented during the conference cover a wide range of fields, including education, healthcare, e-commerce, computer science, cultural heritage, tourism, entertainment, media, the military, and construction. The conference aims to create a broad tapestry of ideas about the future of connected 3D universes.
The conference, held annually since 1995, provides an opportunity to share and present the achievements of research and industry, with a view to the ongoing growth of 3D graphics capabilities on the World Wide Web.
Special thanks to the event sponsors, who make it possible to hold the conference every year, including ACM SIGGRAPH, KHRONOS GROUP, 3Dmd, and Graphics Vision.ai.