The Vicomtech Natural Language Processing team stands out in two international competitions thanks to its technologies based on Artificial Intelligence
Vicomtech's Natural Language Processing (NLP) team has participated in two competitions organized within the framework of lberLEF2022: LivingNER 2022 and DA-VINCIS 2022, ranking first and second respectively, having surpassed teams from other universities, research centers and companies.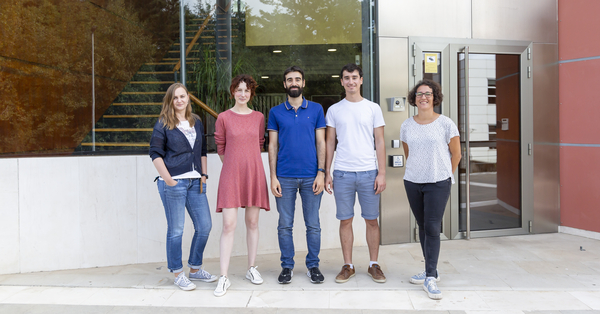 27.09.2022
These competitions allow teams to exercise their knowledge and experience in the use of the most recent Artificial Intelligence and Deep Learning techniques applied to advanced text processing. At the same time, they allow to measure the abilities with other teams at a national and international level.
LivingNER 2022 is an international competition, organized by researchers from the Barcelona Supercomputing Center (BSC).It proposes the challenge of detecting and disambiguating mentions of species and living organisms in clinical reports written in Spanish. The challenge is divided into two subtasks: detection of mentions and encoding of mentions based on the NCBI taxonomy. 20 teams from 11 countries around the world have participated in the competition. Vicomtech's NLP team has obtained first place in the ranking with the best score in both subtasks.
In the case of the DA-VINCIS 2022 competition, the challenge is to automatically detect whether tweets written in Mexican Spanish contain mentions of violent events (robberies, accidents, etc.). Vicomtech's NLP team has obtained the second position in the ranking among the 12 participating teams.
On September 20, Aitor García presented the work carried out at the LivingNER 2022 session organized within the framework of lberLEF2022. Pablo Turón, presented the work carried out at DA-VINCIS 2022.
These results come on top of the successes achieved by the NLP team in competitions from previous years, where they obtained first places in eHealth-KD 2020, CANTEMIST 2020 and eHealth-KD 2021.