Vicomtech and Ikerlan participate in EGIDA, the only national network of excellence for privacy protection
Led by Gradiant and with the participation of Fidesol, Ikerlan and Vicomtech, ÉGIDA brings together the experience in security and privacy technologies of four technology centers in the Basque Country, Andalusia and Galicia The initiative belongs to the Cervera Program for Technological Centers, promoted by the CDTI, and has the vocation of developing market-oriented research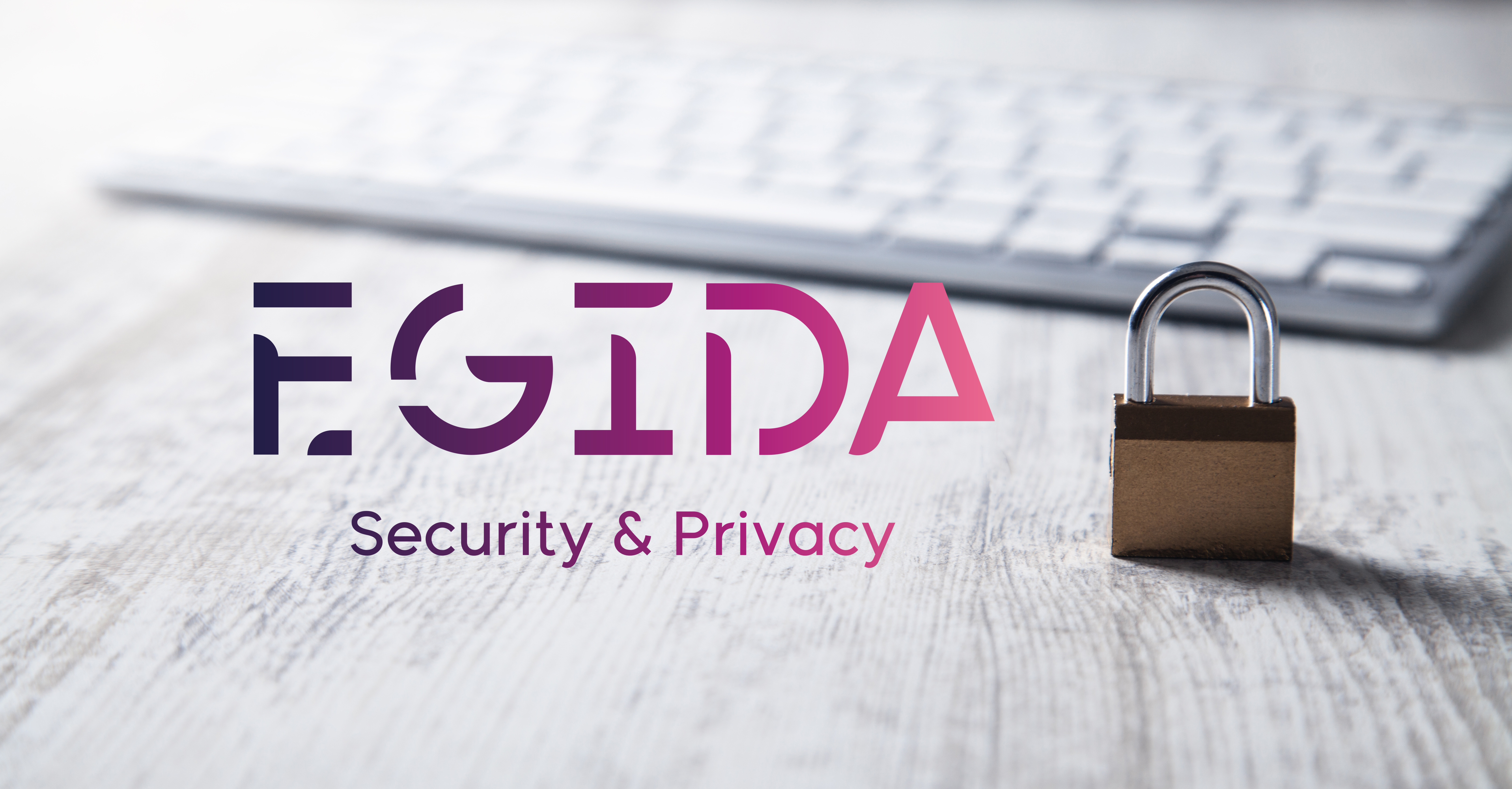 13.05.2020
EGIDA, the National Network of Excellence in security and privacy technologies, was created this year with the aim of strengthening applied research, reinforcing the technological capabilities of the centers that make it up and promoting collaboration with companies.
With an investment of 3.3 million euros and formed by Gradiant, Fidesol and the centers of BRTA, Basque Research and Technology Alliance, Ikerlan and Vicomtech, ÉGIDA materializes as the first and only national network of security and privacy technologies formed by technological centers of excellence. This group arises within the framework of the Cervera Program for Technological Centers, the national commitment to develop market-oriented research promoted by the Ministry of Science and Innovation and the Center for Industrial Technological Development (CDTI).
EGIDA, at the forefront of cybersecurity
EGIDA will approach research in security and privacy technologies from 4 areas, but always with a common objective: the protection of information privacy. Thus, the centers that make up the network consortium will work on 4 technical objectives focused on applied cryptography technologies, for the protection of confidential information: personal or sensitive data, etc .; digital identity and privacy, for fraud prevention through the creation, verification and use of digital identity; security in distributed systems, to improve security in disruptive technologies and their use with IoT, 5G or DLT / blockchain technologies; and development of secure information systems that increase confidence in information systems against cyber attacks.
"In cybersecurity, collaboration is essential. We work with technology to protect our information systems, always thinking about the impact they will have on society. The alliance that we have forged Gradiant, Fidesol and the BRTA centers Ikerlan and Vicomtech allows us to be fully aware of the transformative role that technological innovation plays in security and privacy for both individuals and companies, which is why we take this opportunity as a great motivating challenge to advance in this field and place Spain on the international map "points out Juan González, director of ÉGIDA and Director of Security and Privacy at Gradiant.
In order to position Spain in the international challenges of information security, ÉGIDA will align its objectives with the European and Spanish cybersecurity strategy to work to protect the information and privacy of users. In this way, the centers will train specialized professionals and develop technology to increase confidence in current information systems.
Commitments: technology transfer and job creation
ÉGIDA's ultimate goal is to bring security and privacy technologies closer to companies, in such a way that technology centers and industry strengthen the national innovation system, placing Spain at the forefront of the cybersecurity technology market. For this, ÉGIDA has the support of a Scientific-Advisory Committee of which the National Institute of Cybersecurity (INCIBE), Alastria, AEI Cybersecurity, AENOR, IDC Research Spain, Vector ITC Group, the National Network of Excellence in Research in Cybersecurity (RENIC); ElevenPaths, Telefónica's global cybersecurity unit; BBVA and the National Cryptologic Center (CCN).
Likewise, another of ÉGIDA's objectives is the generation of qualified employment in R & D & i. During the 3 years of the network (2020-2022), 80 engineers and researchers will work to align strategies and actions in research and development, attract and retain talent. A joint commitment of 4 technological centers of excellence to be at the forefront of international cybersecurity.
In this sense, ÉGIDA will facilitate the definition of long-term professional careers, will contribute to the specialization of researchers and will promote the international exchange of technological professionals. With all this, the initiative will promote the recruitment and retention of highly qualified national and international talent.
A firm commitment to knowledge and the digital society
Industrial digitization requires an investment in innovation, essential for its proper development..
"Our industry is incorporating digital technologies in both its products and its processes, which is why cybersecurity plays a key role in this evolution. From IKERLAN we generate knowledge in cybersecurity applied to the industry and, therefore, participating in the EGIDA project will allow us to join forces with other centers that work in this field and share knowledge with the aim of increasing our specialization and impact on our clients ", he highlights. Ana Martínez, Director of Knowledge at Ikerlan..
"At VICOMTECH we consider that the protection of information is a key enabling activity in the process of creating an intelligent and competitive industry in the national and international context. This technology is also essential to protect the rights of people in the model of society that We have chosen in Europe and for which we are strongly committed The applied and high impact research proposed by ÉGIDA gives us the opportunity to contribute to the rest of the members of the network our experience in those sectors in which we have been working for years, at the same time which allows us to apply a more complete vision through close collaboration. Finally, we believe that the creation of the Network will allow us to position national research in cybersecurity and information protection as a whole, as a benchmark at the international level, expanding our contacts and further improving plus our technology" highlight Dr. Jorge Posada, Dir Vicomtech Deputy Manager.
In this context, the Cervera Program - launched by the Ministry of Science and Innovation - plays an enabling role for Spanish technology centers to develop market-oriented research. Artificial intelligence, advanced mobile networks, information protection, deep learning, health technologies, advanced materials, eco-innovation, energy transition, safe and healthy food chain, smart manufacturing and smart transport are the 12 'Cervera' Technologies that it promotes the program..