Vicomtech homologates 95% of its researchers thanks to its pioneering system of professional careers
This has been possible thanks to the implementation of its own and benchmark professional career methodology that has been developed in the center during the last 5 years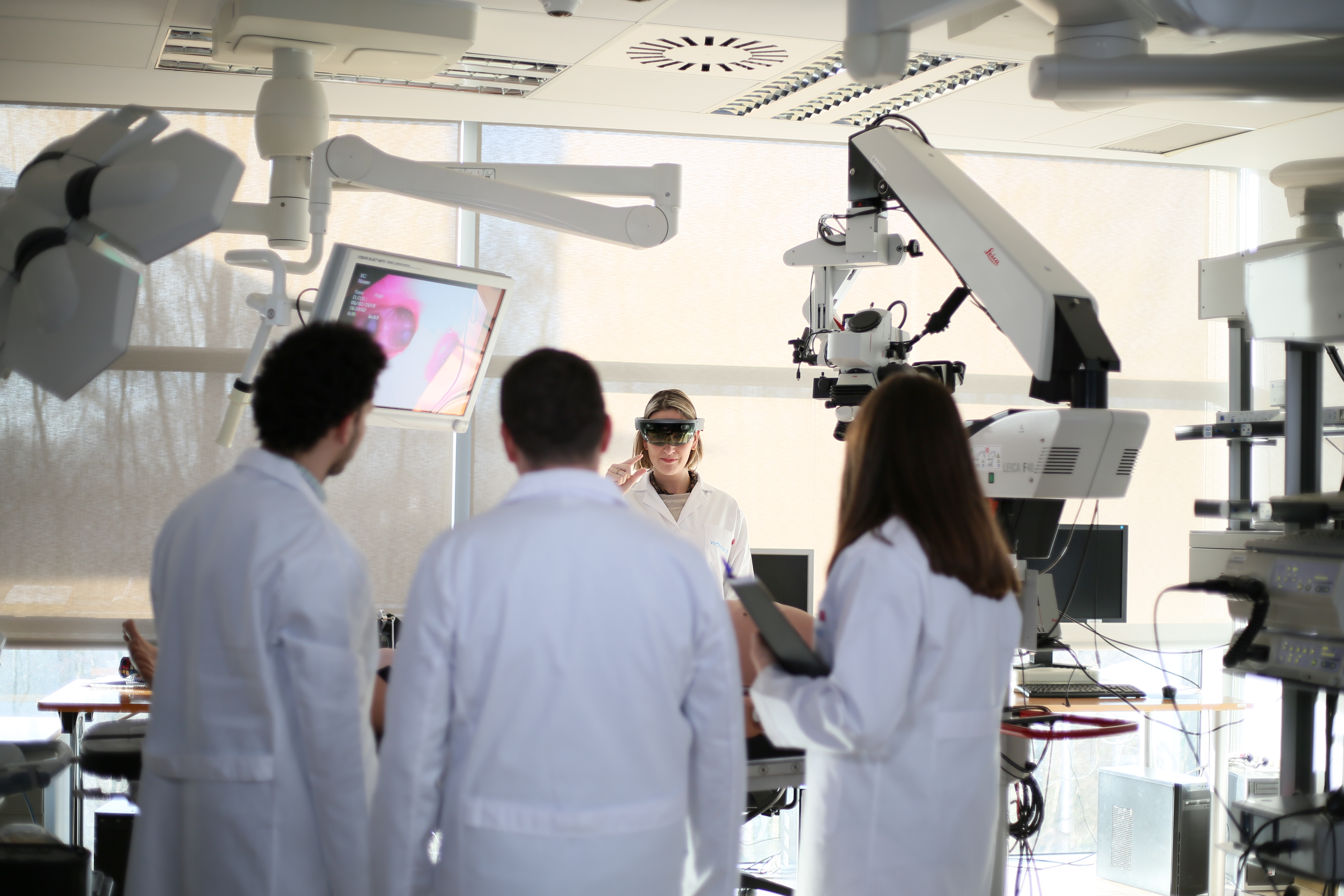 15.02.2021
The Technological Centers of the Basque Science, Technology and Innovation Network must comply with a series of indicators regulated in the Royal Decree 109/2015 to guarantee the quality of their activity. Among these requirements is the homologation of people assigned to research where it is specified what criteria each person must meet according to their professional category. For example, principal investigators must have the PhD., a minimum of 10 indexed publications and 10 years of research experience among other criteria, and those who hold the position of Senior Researcher must have the Ph.D. title along with 6 high impact publications and 4 years of research experience.
In 2020 Vicomtech has managed to comply with 95% of the requirements for the homologation of people required by the Decree and foresees that by the end of 2021 the homologation will be complete and will reach its 164 members assigned to research. This has been possible thanks to the implementation of its own and benchmark professional career methodology that has been developed at the center over the last 5 years.
This methodology provides researchers with a coherent, clear, and objective professional career system that facilitates their training and development in the field of applied research. With this system, people are made responsible for their own trajectory, showing them what their scientific-technological specialization is through a knowledge map and in which areas they should focus according to the Vicomtech professional career roadmap. All this allows to place people at the centre of the organization and guide them in achieving the global objectives set in the strategic plan.
This professional career methodology that Vicomtech has developed and successfully implemented has been validated internationally in top-level international scientific publications (Q1).
In addition, the centre has the HR Excellence in Research recognition from the European Commission that proves its commitment to open, transparent and merit-based recruitment of researchers.