Vicomtech-IK4 and Eureka Zientzia Museoa have organised a workshop to promote students interest in science and technology and technical careers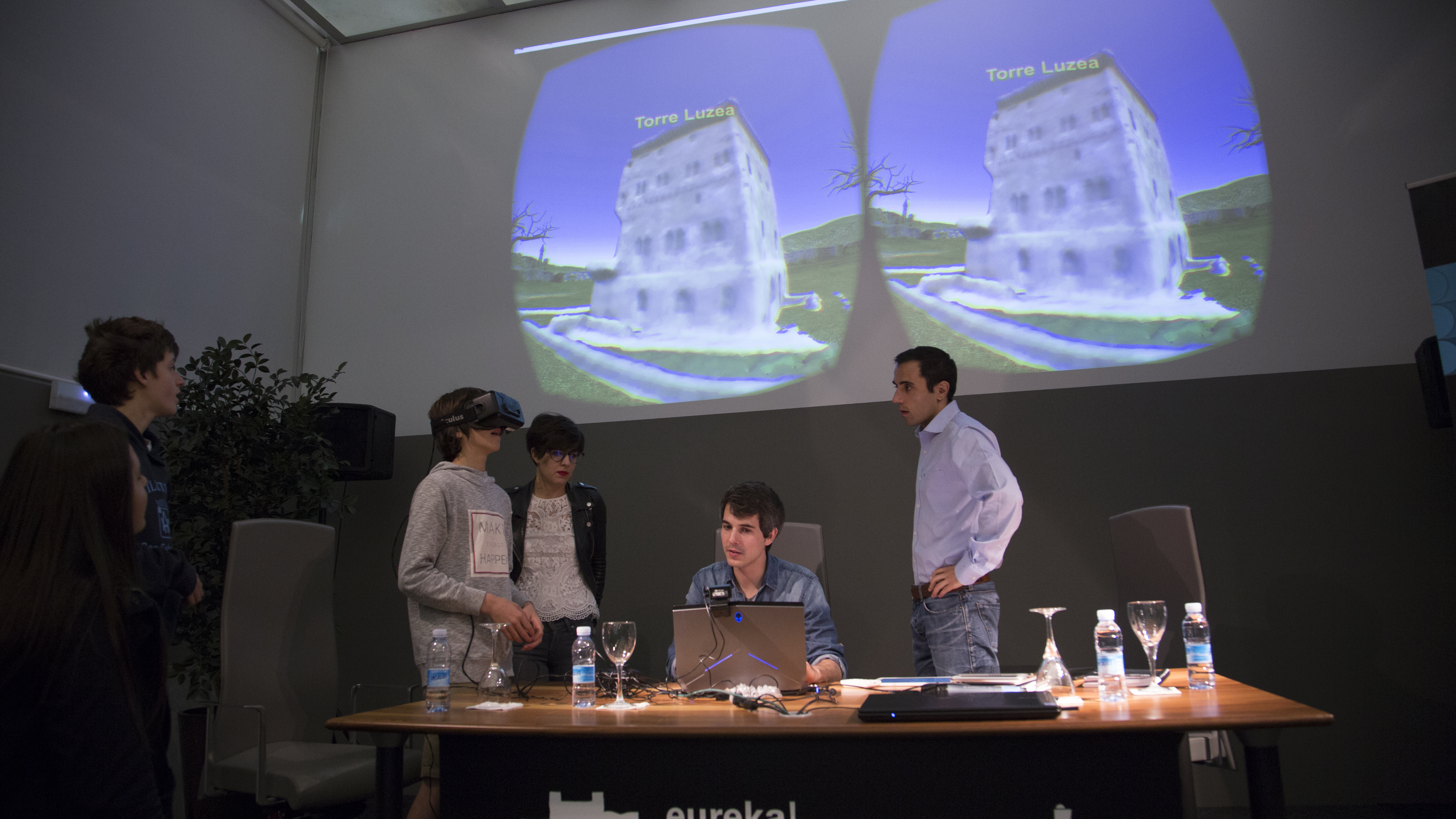 31.05.2016
90 students of Secondary Education of Deutsche Schule, San Alberto Magno and Santa Teresa Schools have had the chance of learning more about Augmented Reality, 3D Reconstruction and Affective Computation Technologies.
Vicomtech-IK4 and Eureka Zientzia Museoa have organised together this workshop where three researchers from the Technology Centre have shown the current applications and the potential of these technologies for the future to apply them to different sectors.
Moreover, the students have taken part in a game created with the platform developed in the C-Space European Project. Thus, the students have had the chance to make a 3D reconstruction of the most representative buildings of Gipuzkoa which are located in the Museum's garden.
This kind of initiatives contribute to show young people the R&D activities developed in their environment and to foster their interest for technology and technical careers.