Vicomtech-IK4 chairs the Industrial Track of the IEEE International Conference on Bioinformatics and Biomedicine (BIBM)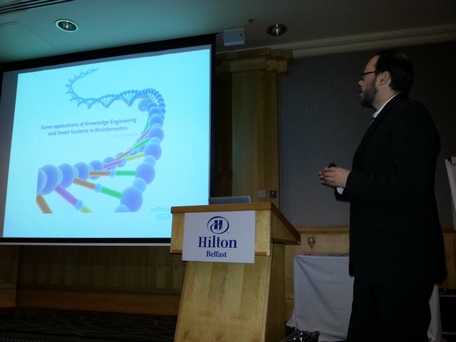 03.11.2014
From 2nd to 5th of November "IEEE International Conference on Bioinformatics and Biomedicine (BIBM)" is held in Belfast, United Kingdom.
Dr. Carlos Toro and Dr. Grégory Maclair, from Vicomtech-IK4, will chair the Industrial Track. Carlos Toro will also present "Some applications of Knowledge Engineering and Smart Systems in Bioinformatics".
IEEE BIBM 2014 provides a leading forum for disseminating the latest research in bioinformatics and health informatics. It brings together academic and industrial scientists from computer science, biology, chemistry, medicine, mathematics and statistics.
For further information: http://scm.ulster.ac.uk/~bibm/2014/index.html