Vicomtech-IK4 is the coordinator of the international DESIREE Project, based on the improvement of the research and treatment for breast cancer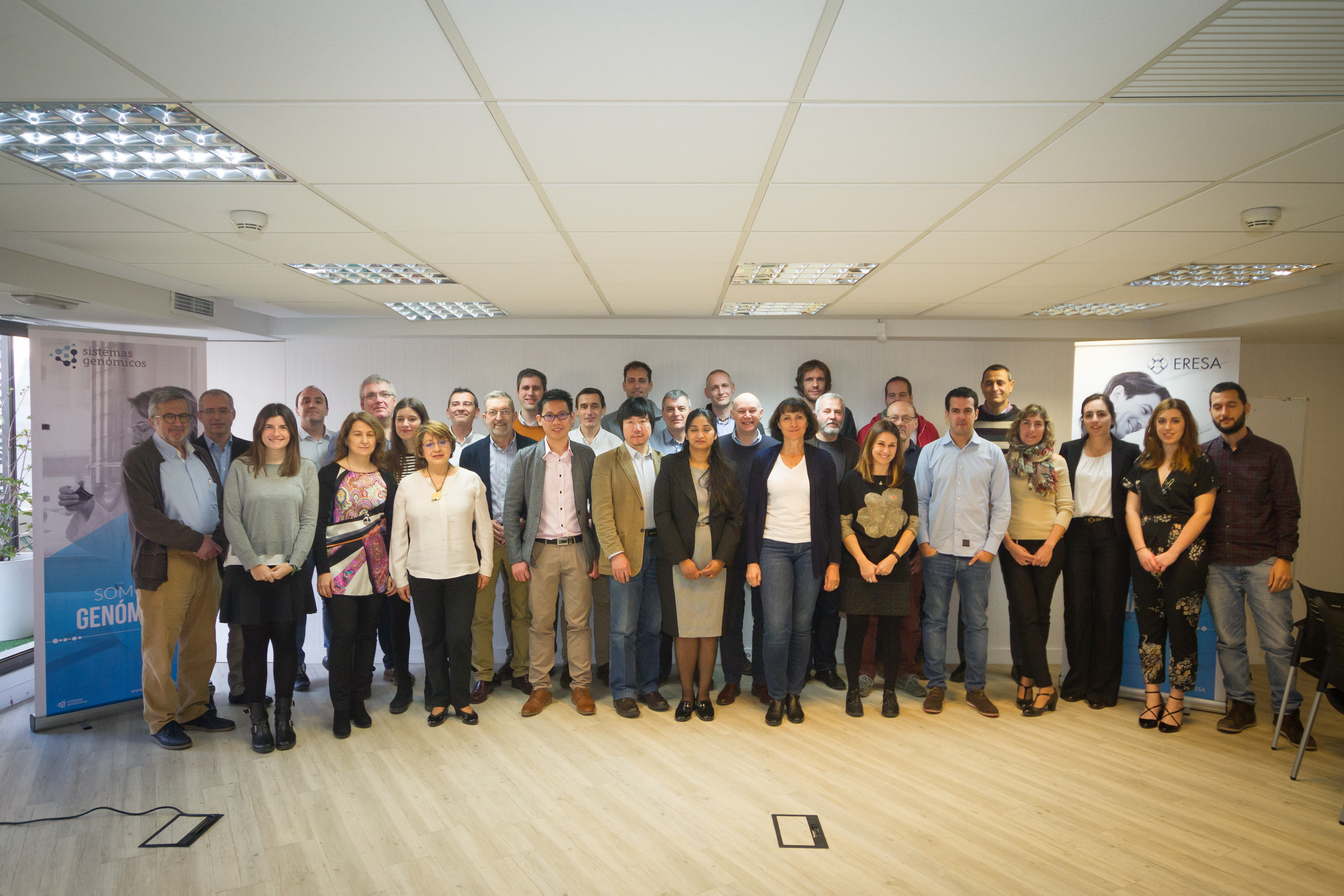 15.03.2017
Desiree Project, an international cutting-edge initiative for the improvement of the research and treatment for breast cancer, has started the next phase with meetings in Valencia, where two of the participants of the work groups come from: ERESA and Sistemas Genómicos. Both entities were hosts for this new consortium-meeting, formed by hospitals, universities and research centres of five countries. The Basque centre Vicomtech-IK4 is the coordinator for this project, and Fundacion Onkologikoa is a participant of it.
The aim of this project, that entered its second development year, is to supply specialists with a fast and intuitive system for medical decision support in the treatment of breast cancer. This system will implement a specific computing platform that will formalize knowledge of the main clinical guides, create new content form previously gathered data, and interrelate a patient's data with previously stored cases. Once this is done, collected data-sets will be processed and presented by the system per pre-established clinical criteria, which brings doctors a holistic view of the possible treatments and actuation lines for each patient.
This way the introduction of this software will supply with the necessary tools for the improvement of coordination and efficiency of breast cancer units, which are formed by multidisciplinary teams who constantly share data and medical histories of different ambits like oncology, diagnose with image, radiotherapy or even genetical analysis.
The creation of Desiree was possible thanks to the contribution of the European Union within the H2020 research and innovation programme, destined to be world referential in its field. Experts with wide experience participate in this programme: Multidisciplinary breast cancer units (Fundación Onkologikoa, Tenon Hospital, ERESA), engineers specialized in medical image (University of Ulster, Vicomtech-IK4, Arivis), biologists and genetists (Sistemas Genómicos), and bioinformatics and health software professionals (Bilbomática). Besides, the projects counts with important entities on predictive modelling (Medical Innovation and Technology), decision support systems (Inserm, Vicomtech-IK4), and mammary surgery (University of Houston).
3D simulation for breast surgery and genetical risks
Desiree Project is composed of different work packages, amongst which an innovative computational technology that will simulate the mammary surgery, as well as a physiological model that will help predict the aesthetic result of the surgery. ERESA medical group is an active participant of this system, which will supply with more instruments, both to the doctor and to the patient, to make decisions on mammary surgery processes, including its reconstruction.
Genetics has also been included in this innovative initiative, and it is basic for the diagnose and control of the evolution of this disease.
Desiree Project international contact
E-mail: desiree-contact@vicomtech.org