Vicomtech-IK4 leads a European project that will digitalise pelota-players' movements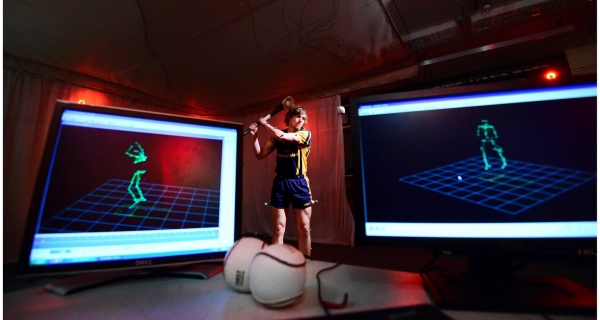 09.09.2013
Vicomtech-IK4 leads a European project, the aim of which is to digitalise traditional European sports and games by capturing players' movements through a low-cost system. Basque, English, Irish, Swiss and Greek researchers collaborate in this innovative initiative.
This project is budgeted with over 2.5 M EUR, and is set within the Seventh Framework Project of the European Union. It captures through motion sensors Basque and Irish traditional sports' movements, biomechanics, skills and techniques.
Besides Vicomtech-IK4 also participate in the Re-Play project some traditional sports' associations such as Gaelic Athletic Association (GAA) or the Sports Management of the Basque Government in collaboration with the Basque Pelota Federation, Vicon Motion Systems Ltd. And IN2 Search Interfaces Development Ltd companies both from the UK, Dublin City University (DCU) in Ireland and Université de Genève in Switzerland, and the Foundation for Research and Technology – Hellas in Greece.
Vicomtech-IK4 held from September 3 to 5 at its headquarters a meeting with all the members in order to analyze the results obtained during the first six months of this project, to define the functioning of the system and the settings where it will be applied.
For further information: http://www.fp7-replay.eu/index.php/en/