Vicomtech-IK4 participates in a European "big data" health project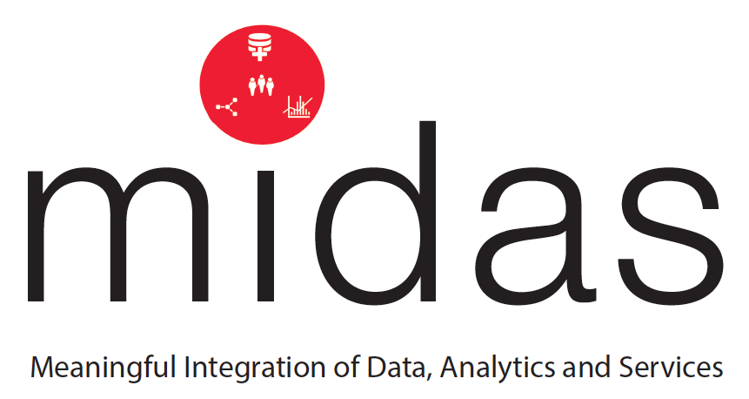 20.02.2017
The Department of Health of the Basque Government, through the Basque Foundation for Health Innovation and Research – BIOEF, participates in a European project for the development of a big data platform in Europe shared by six different health systems.
The project is named MIDAS and is financed by the European Commission with 4.5 m €. Participants of the project include health systems from Euskadi, England, Ireland, Northern Ireland, Finland and Arizona (in the US), universities and technology centres, Vicomtech-IK4 amongst others. The duration of the project is 40 months.
The aim of the project is to make use of the various data sources that arise around health (repositories, applications, social networks, etc.), which are technically difficult to process and interrelate in an effective way because of the type of information they hold.
MIDAS will create information extraction technologies from different sources for their posterior combined analysis to create knowledge useful for health authorities in decision making with public health related issues. There is no such platform nowadays that allows simultaneous work of these data sources.
Vicomtech-IK4 is responsible for data ingestion and architecture design, with a special focus on the identification of data sources, data harmonization and integration. Vicomtech-IK4 will also contribute to the development of new analytics algorithms and the adaptation of existing data analysis algorithms to ensure data privacy, to the design and development of the dashboards for the definition and monitoring of public health policies, and to the integration and the technical validation of the MIDAS platform.
More info Midas Project