Vicomtech-IK4 presented inLane project at the "SaPPART Cost Action"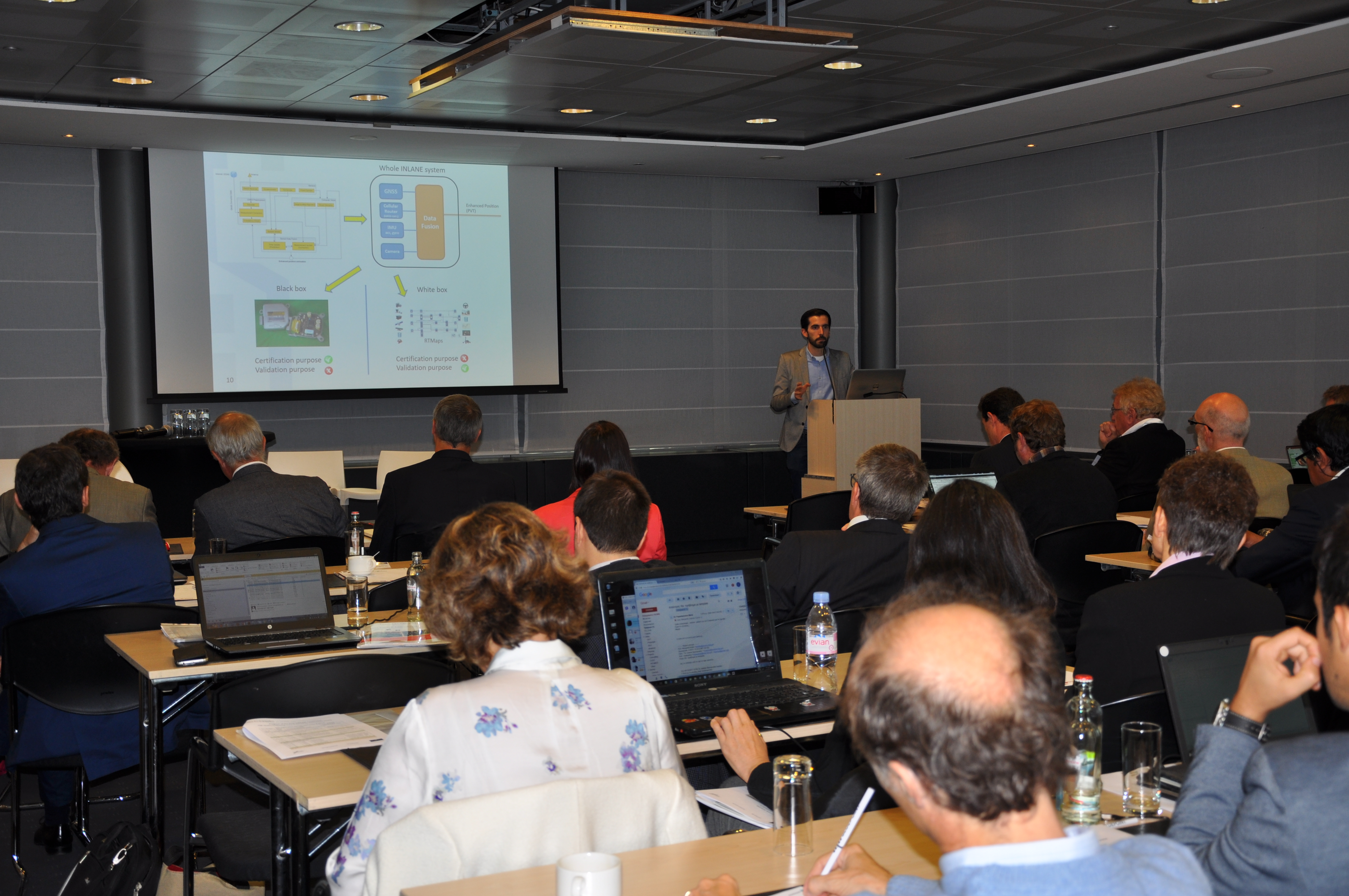 19.10.2017
Dr. Gorka Vélez attended SaPPART COST action's last event, which was co-organised by ERTICO and focused on high-quality positioning as a key to success for autonomous driving. Gorka presented inLane's approach to obtaining an accurate positioning with the fusion of GNSS and computer vision technologies, and he discussed the testing challenges and standardisation possibilities.
inLane has previously approached the SaPPART COST action to raise standardisation issues in positioning for the inLane Lane Level navigation application. Therefore the first step consisted in verifying that the requirements of the current CEN/CENELEC EN 16803-1 [Definitions and system engineering procedures for the establishment and assessment of performances] standard release are actually applied by inLane, in particular in the context of the work package 4 "integration, testing and validation".
Except field testing, which is always possible but very demanding, "record and replay" testing or pure simulation cannot be made on a black box hybrid system, because there is no bench capable of reproducing acceleration and rotation, neither emulating a video data flow with sufficient realism. For this reason, hardware and software interfaces are required, in order to open this black box in a way or another. This will need further efforts inside the automotive industry in order to define and agree on these interfaces. In 2017, inLane has started to communicate within the Autodrive Forum about this issue.