Vicomtech-IK4 takes part in the ICT 2015 conference organised by the European Commission from 20th to 22nd of October in Lisbon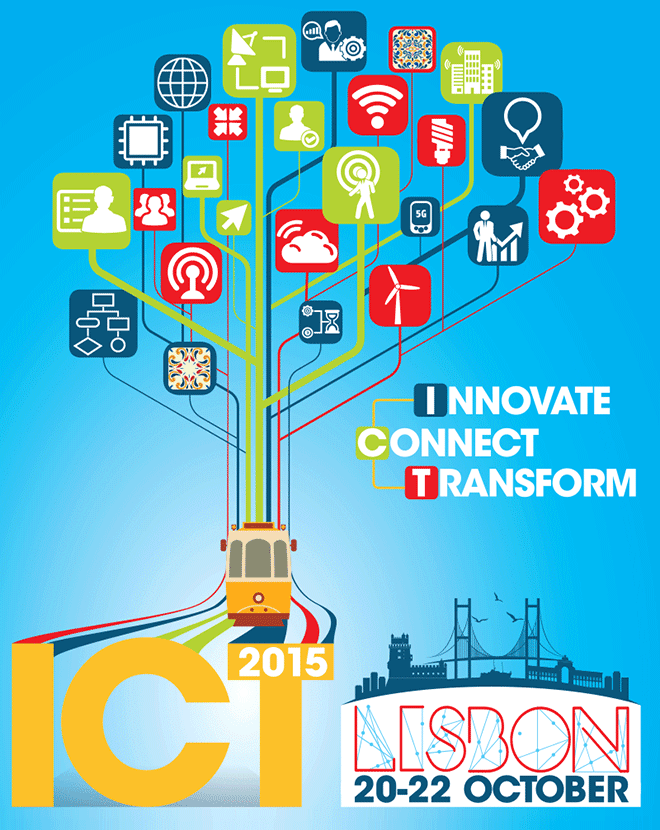 20.10.2015
ICT 2015 is the primary event organised by the European Commission to showcase its Research, Development and Innovation Policies in ICT. During the event the participation of over around 5,000 people from all over Europe is expected. The conference will offer information on the Commission's policies and initiatives and it will include an interactive exhibition area showing the most recent ICT research and innovation projects' results and impact. The event also includes thematic sessions providing information on H2020 funding opportunities over the next two years.
Vicomtech-IK4 will be participate in the following areas:
Networking Session
Vicomtech-IK4 is moderating the "The HYPER network: exploiting the hyper-potential of neuro-rehabilitation!" session. This networking session aims at sharing experience and fostering collaboration between stakeholders of the medical and occupational rehabilitation filed
This project, conducted by research institutes in Spain, developed innovative solutions for the neuro-rehabilitation of patients suffering from motor disorders, using technologies such as virtual reality, brain-computer interfaces, functional electrical stimulation and exoskeletons.
The session will focus on:
Exploitation of new neuro-rehabilitation devices, based on technology developed in the HYPER project.
Launch of new R&D&i actions within the H2020 framework, in the medical and technological fields, to further improve the HYPER technology
Launch of large-scale validation studies of HYPER devices, in collaboration with clinical partners from around Europe.
RePlay Project booth
The RePlay project has been selected by the European Commission as one of the projects to be shown in the exhibition area. The RePlay project's results will be on display at it's the booth with and interactive demo. Its goal is to digitise European traditional sports and games via players' movements through a low cost capture system. It is an innovative initiative with the collaboration of Basque, British, Irish, Swiss and Greek researchers. The following technology demonstrators developed in the project will be shown at the booth. Specifically, the three main validation scenarios; "Play & Learn", "Coach & Train" and "Interact & Preserve".