Vicomtech participates in the GEVO project promoted by the company Zucchetti, which aims to facilitate the implementation of interfaces and voice assistants in the industrial field
The GEVO results will enable participating companies to incorporate innovative voice interaction functionalities into their product portfolio to make them smarter, more efficient and more flexible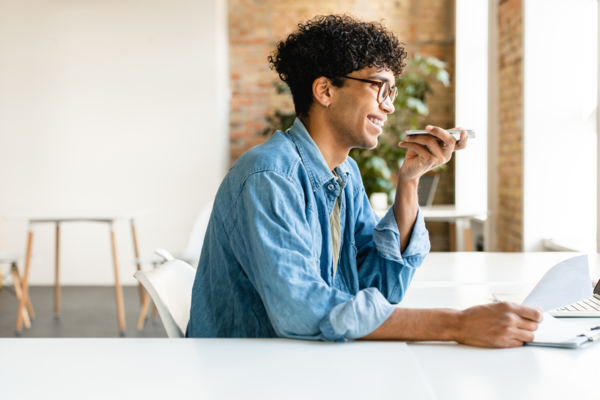 05.12.2022
The fact that smart voice assistants have been growing in number, variety, functionality and visibility over the last few years is an irrefutable fact, and more and more companies and/or organizations are implementing these advances in their business.
Thus, Vicomtech works with technologies applied to Natural Language Processing to facilitate the implementation of voice assistants, for example, in the industrial field. This is how GEVO was born, a project financed by the Basque Government within the framework of the Hazitek programme.
Aim of the project
The GEVO project aims to develop transversal intermediate modules or middlewares with different information management systems in the industrial field, to facilitate the implementation of interfaces and voice assistants that are adapted to the particular business logic of each case.
The modules resulting from the GEVO project are able to adapt to the most day-to-day tasks related to the industrial management systems (e.g. information retrieval, job logging, process tracking, etc.), exploiting the information contained in the knowledge bases of each customer and user to significantly reduce the technical knowledge and effort required to develop voice interaction interfaces with them. The results of the project will enable participating companies to incorporate innovative voice interaction functionalities into their product catalogs to make them smarter, more efficient and more flexible.
Technologies developed and applied in the project
During the GEVO project Vicomtech has developed its own activation word detection module, which is used to initialize the interaction with the system (e.g. OK Google, Hey Siri). Its function is to control when a user is talking to the assistant and when not.
Self-adaptive dialogue strategies and semi-automatic generation of dialogue rules have also been designed, capable of transporting interaction rules from one specific domain to another based on existing information in a management system in order to successfully perform sequential tasks, to be able to disambiguate elements when searching for/introducing information or to give adequate and informative answers, among other things.
Finally, a specific Skills implementation has been carried out for each use case, providing the wizard created for each member of the consortium with the Skill needed for their use case. To this end, three Skills have been developed: Questionnaires, Navigation and Slot Filling.
Partners in the project
The consortium consists of Zucchetti, Ikor, Micolet and Sisteplant. All of them have integrated the technology developed by Vicomtech into their management systems.