Vicomtech participates in the mentoring programme organised by Ametic
Mª Teresa Linaza, Director of Institutional Promotion and Development will offer mentoring sessions aimed at final year undergraduate and master's degree students in engineering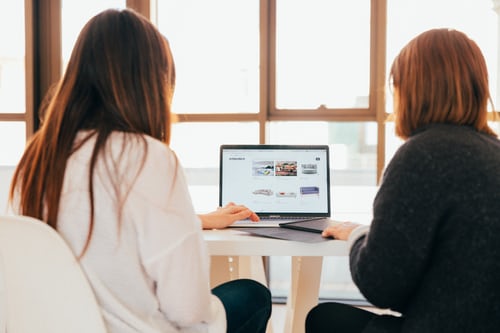 11.02.2021
On the occasion of the International Day of Women and Girls in Science, we present the Excellence Programme for the development of female STEAM talent in which we participate within the Mentoring Project.
The aim of this project is for professionals with positions of responsibility in companies associated with AMETIC to accompany and share our experience with young female engineers who are about to finish their engineering studies.
Mª Teresa Linaza, Director of Promotion and Institutional Development at Vicomtech, participates in this initiative as a mentor within the Santander Group. In this way, she accompanies, shares and provides experience, inspires, motivates and poses challenges and challenges to mentees, i.e. students in their final years of engineering bachelor's or master's degrees at the universities collaborating in the project.
With regard to the success of the programme, RAI has extensive experience in its implementation and ensures that participation in the project is very rewarding for both mentors and mentees.
The project will start in March with the training sessions and will run for four months in virtual format.