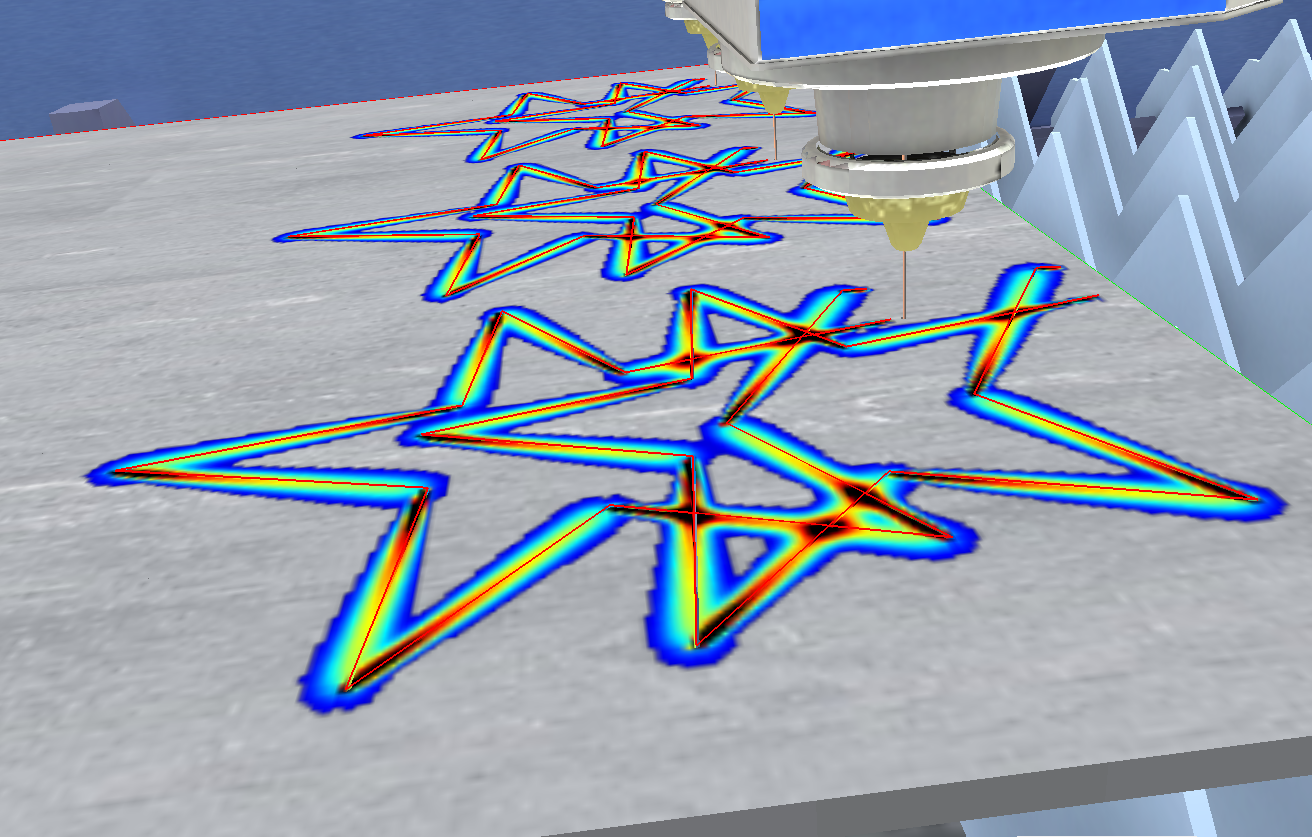 Lantek and Vicomtech have strengthened their collaboration based on the results achieved with the BeroSim project, an initiative that makes available to the user a virtual model that allows us to see how heat affects the sheet as it is cut and anticipate what effects will occur in the material (deformation, changes in thickness or quality, etc.), as a result of the excess temperature caused in the plasma or laser cutting process. Thanks to this project, innovation was made available to the industry to increase production efficiency, allowing significant resource savings, anticipating and avoiding possible deformations in the cutting process.
With this renewed commitment, both organizations take another step in their purpose of offering innovative solutions and services to the metal and sheet processing industry that meet their needs and provide real and continuous added value. Thanks to the advances in research achieved by Vicomtech, multi-head cutting machines have a mathematical extension that supports them and improves their performance.
The results of this solution have been verified and compared with those obtained by commercial software and have been totally satisfactory. High execution speed has been achieved thanks to the use of modern graphic hardware (GPU) and functional integration in an interactive simulation environment. The results of this technological advance are supported by Journal Materials, a high-impact scientific publication, which has echoed this research entitled: "Fast Analytic Simulation for Multi-Laser Heating of Sheet Metal in GPU"
The benefits that these advances bring to the industries of the sector are the following:
On the one hand, a tool to optimize the numerical control (NC) programs is made available to the metal and sheet industry before taking them to the plant, with the consequent saving of human and material resources.
On the other hand, the speed reached in the execution allows for more tests and optimizations in the same design time.
Thirdly, visual verification of the temperature in the sheet helps designers understand and identify which parts of the nesting are problematic and which are not.
Looking for support for your next project? Contact us, we are looking forward to helping you.