CADIA
Aid System for the Detection of Various Pathologies Based on Image Analysis and Artificial Intelligence
CADIA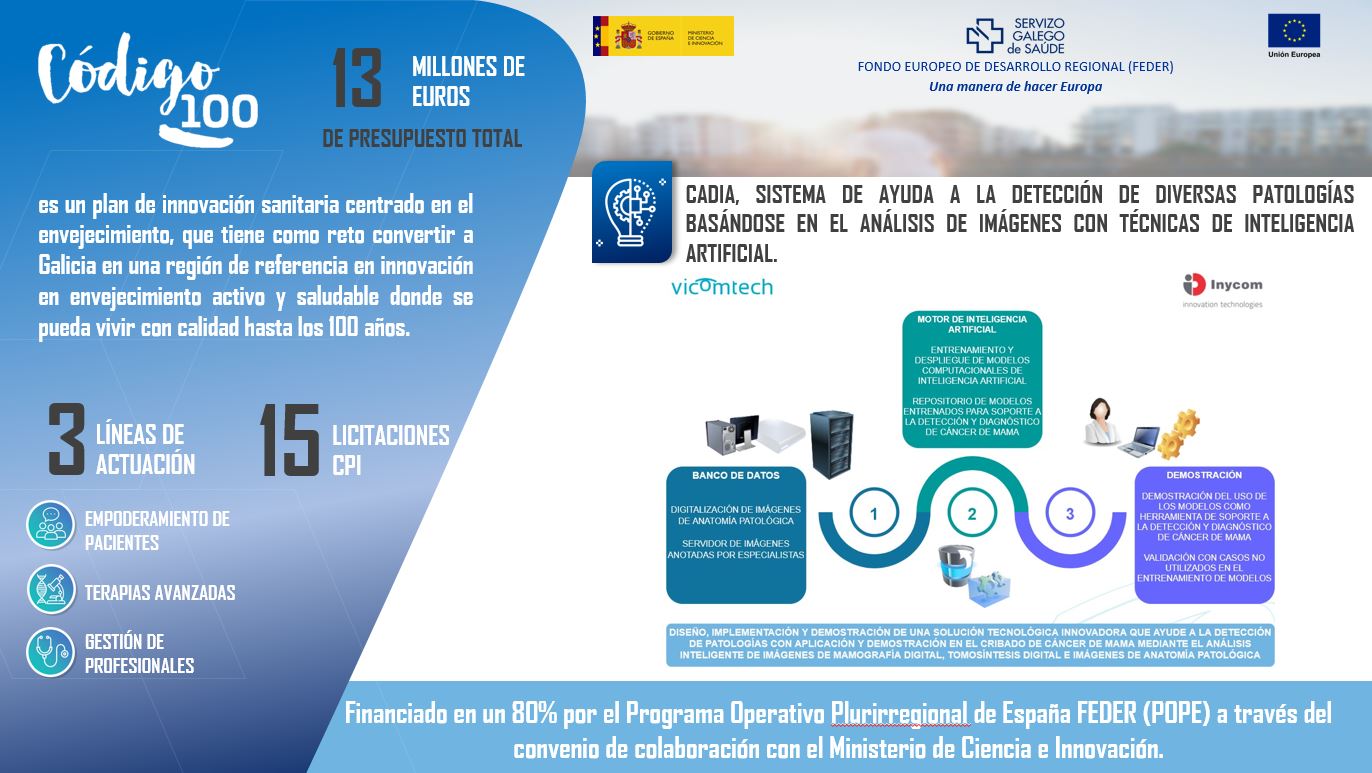 CADIA is a project in course, which aims to create a system to help the screening and diagnosis of breast cancer. The project has begun with the retrospective collection of mammography images, digital tomosynthesis and pathological anatomy samples from biopsies. The scanning of the biopsy samples is being carried out according to a methodology developed for the collection of samples from different biobanks. The images deposited in a PACS system are being annotated by SERGAS clinical specialists to cure the database from which to train intelligent algorithms to help diagnosis.
Advanced image analysis algorithms based on deep learning that allow to detect, locate and characterize lesions in the three aforementioned imaging modalities are being developed as part of CADIA. These algorithms will be deployed in an agile way in containers through the creation of an artificial intelligence infrastructure that integrates with the multi-specialty Platform of support for the integrated diagnosis-ADICAD of Sergas. Finally, the demonstration of the systems will be carried out based on the development of specific cloud applications for the image analysis of digital pathology and digital mammography / tomosynthesis.
The project is being developed by the joint venture formed by Vicomtech and Inycom. It is part of the Code 100 health innovation plan executed in the framework of a collaboration agreement between the Galician Health Service (Sergas) and the Ministry of Science and Innovation.