eCardioSurf
Intelligent guidance system for heart failure patients-eCardioSurf
eCardioSurf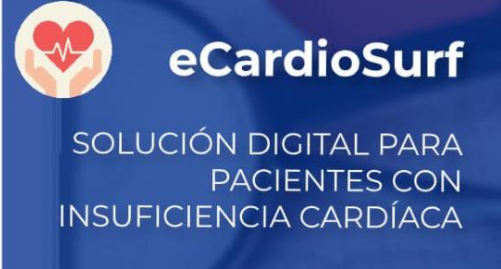 Cardiovascular diseases have a high incidence in the population. In particular, heart failure (HF) is one of the most prevalent cardiovascular diseases due to the ageing population.
HF is related to a lower life expectancy, deterioration of quality of life and repeated hospitalizations due to decompensations, becoming the most frequent cause of medical admission to hospitals in developed countries, generating significant economic costs for health services. The telemonitoring and guidance of patients and/or caregivers is a promising tool since it enables patients and/or caregivers to manage the disease more actively and health professionals to intervene early when signs of destabilization appear, avoiding repeat hospitalizations or "re-admissions".
The main objective of the eCardioSurf project is the development of a comprehensive system for the healthcare professional and for the CI patient and their caregivers. On the one hand, the system allows the health professional (cardiologist) to have a general and agile vision for the follow up of the CI patient, with all the necessary information available for the follow up of the CI patient, in an integrated, visual and evolutionary way, in punctual moments of greater risk and throughout the different phases of the disease. On the other hand, eCardioSurf allows the patient and caregiver to have a guidance system adjusted to the personal needs of each patient, so that in addition to providing all the necessary information regarding the care and healthy habits, it also provides support to make the most appropriate decisions at all times to prevent possible decompensations.
Vicomtech's role has been to support the companies in the development of the system, providing them with a predictive model of the decompensation risk based on machine learning techniques, by which different action plans or recommendations are determined for the clinical part, as well as for the patients and/or carers.
We have collaborated as a team with Ideable Solutions | Digital Transformation | Software Consultancy, the Cardiology Unit of Basurto Hospital, Biocruces Bizkaia Instituto Investigación Sanitaria / Osasun Ikerketa Institutua, Balidea and STT INGENIERIA Y SISTEMAS SL, within the framework of the Hazitek Call, SPRI Group
Looking for support for your next project? Contact us, we are looking forward to helping you.