INTOOL2
Intelligent sensorised cutting tools through functional coatings
INTOOL2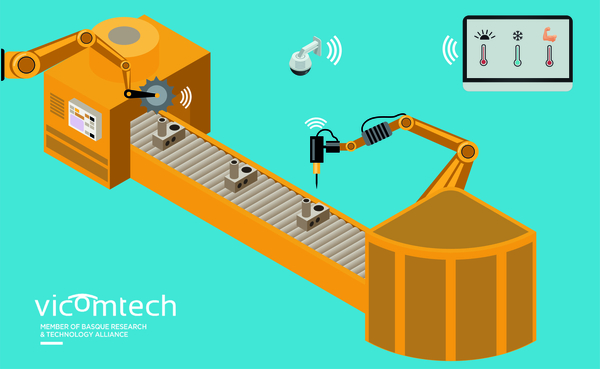 Duration:
01.01.2020 - 31.12.2021
In industry, and thus in machining processes, there is a growing need to know the real-time tool wear condition as this is critical and can help to reduce costs and scrap production, which would improve competitiveness and reduce environmental impact. In order to predict the condition of the cutting tool it is necessary to measure some parameters of the machining process, such as temperatures in the cutting zone and the forces involved. Currently, the elements or sensors are placed far away from the area that is of most interest to study, either because of limited accessibility or because of the hostility of the area to be studied and, consequently, the average obtained is much less sensitive and is altered by the environment.
The aim of the project is the development of a sensor with functional coatings, which allows more precise and robust information to be obtained on the real situation of the machining process: forces, temperatures, degree of tool wear, etc. The information from this sensor, integrated with that of other available sensors, and duly processed, will make it possible to develop, through Machine Learning techniques, an accurate prediction of tool wear. These models will help to work in zero-defect and Industry 4.0 environments, where the uncertainty in the results of machining components is continuously reduced as the production of components progresses.
Vicomtech is in charge of developing the artificial intelligence-based tools to transform the complex signals coming from the novel sensors developed in the project into processed and useful information to contribute to the improvement of the company's business intelligence. To this end, it will carry out advanced signal processing tasks, develop tool wear and cutting characterisation models based on Machine Learning and develop visual analytics tools to present the results of this complex process in an intuitive and simple way, with the aim of simplifying subsequent decision-making.
The University of Mondragón is also participating in the project as coordinator and BCMaterials, Ikergune and Sidenor R&D complete the list of partners.
Looking for support for your next project? Contact us, we are looking forward to helping you.