FRONTIERS
Multifunctional surfaces at the frontier of knowledge
FRONTIERS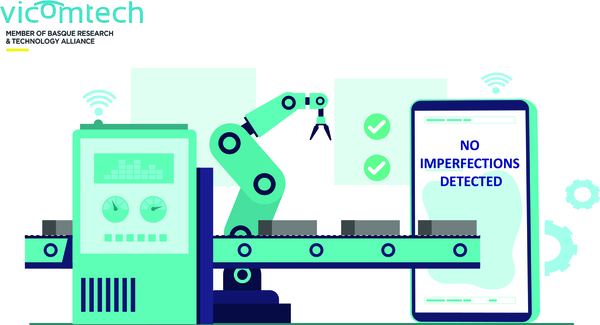 FRONTIERS focuses on introducing enabling technologies for digital transformation in the field of surface engineering, treatment and processing so that they can undertake the digital revolution that the rest of the industry is experiencing. This will allow the business fabric of the BAC to prepare itself for the necessary technological-digital transformation and strengthen itself in order to grow and maintain its competitive position in the market.
The aim of this project is twofold: on the one hand, to generate cutting-edge scientific-technological knowledge in the field of surfaces and surface treatment technologies and, on the other hand, to resolve some of the main strategic challenges identified in the field of surfaces, with a medium-long term vision towards digitised surfaces as a key factor of competitiveness in the driving industrial sectors of the BCA.
This is specified in:
- New machine learning algorithms for the analysis of phenomena associated with corrosion.
- Inspection system using computer vision to detect imperfections in metal surfaces.
- Optimisation of roughness elimination processes in parts using data from the design of experiments.
- Image acquisition and processing system to evaluate the elimination of support material in the post-treatment of additive manufacturing parts.
- Development of a data analysis methodology to monitor the electrodeposition process in real time.
- Implementation of automatic mechanisms for verification or quantification of degradation.
In addition, Vicomtech's role is mainly based on providing its knowledge in Industry 4.0 and artificial intelligence to enable partners to digitise their design, engineering and surface treatment processes in order to optimise them.
Cidetec is coordinating this project, in which the Tekniker Foundation, Tecnalia, Maier Technology Centre, BC Materials, Gaiker and the UPV/EHU's Department of Applied Chemistry are also participating.
Looking for support for your next project? Contact us, we are looking forward to helping you.