SIVI
Operator assistance system in manual assembly of electronic components
SIVI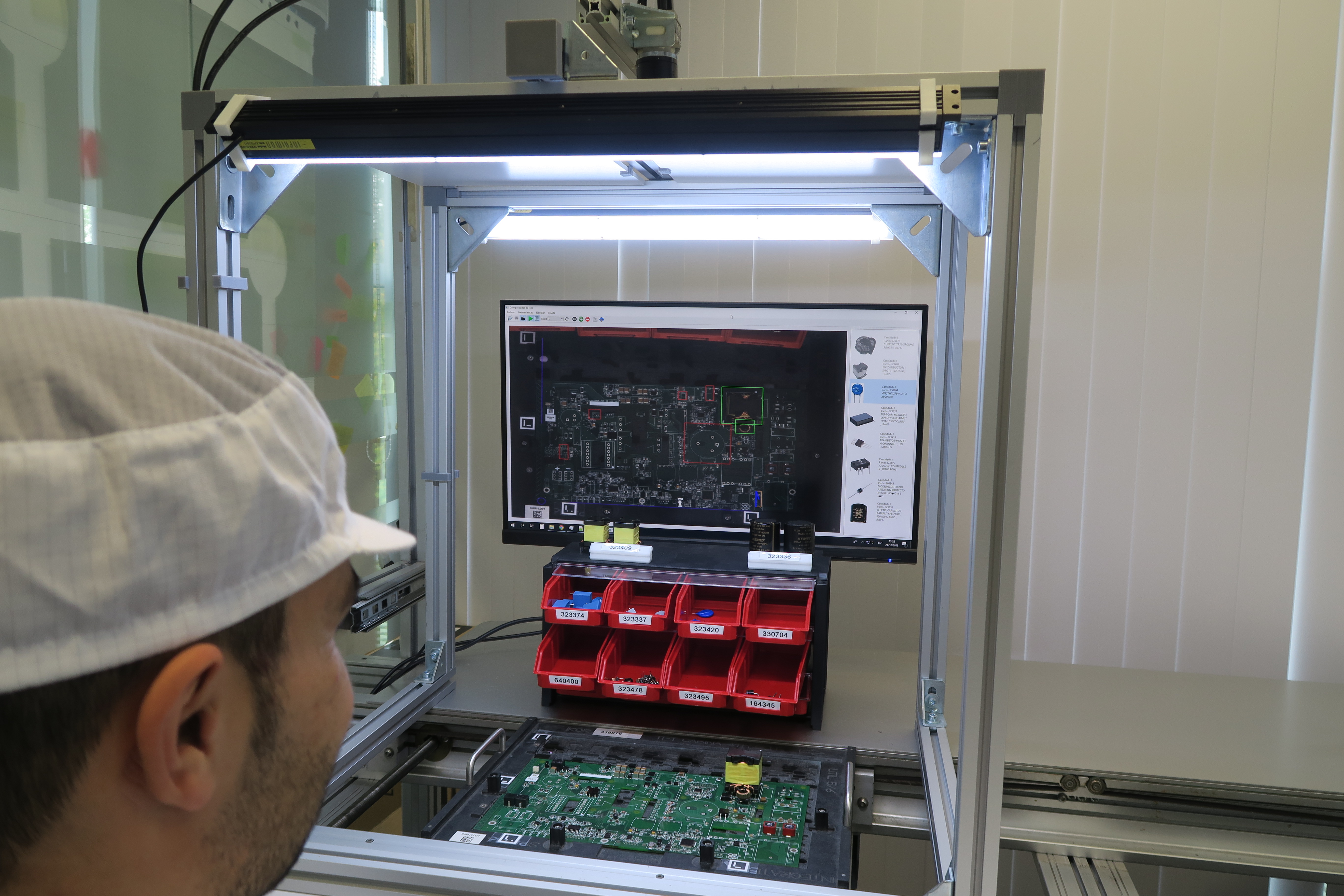 The SIVI project comprises the development of a supervision and guidance system for a manual assembly post for electronic components by means of artificial vision. Currently, the operators assemble the electronic components on the board by following an instruction sheet and the quality control is carried out a posteriori. The client identified that during this process a considerable number of assembly errors occur, which causes the loss of both time and materials.
Vicomtech has developed a system consisting of a high-resolution camera aimed directly at the assembly area which, by means of artificial vision and Machine Learning techniques, is capable of detecting the correct assembly of an electronic component.
The main technological challenge is the classification between component and board. There is an immense variety of electronic components and boards, making it impossible to use a single classification model. Vicomtech has developed a system for the generation of customised classification models which, by means of data augmentation techniques, is capable of creating a reliable model from a simple photo of several components against a neutral background.
Thanks to the supervision system, the operator is aware at all times of the state of the board, that is, of the components that have been assembled and those which remain to be assembled. Also, the system offers a guidance function which recommends the optimum assembly order. The result of the use of this new system is a reduction in the number of errors and a lower assembly time, as well as an increase in the comfort and safety of the operator.
Looking for support for your next project? Contact us, we are looking forward to helping you.