Cognet, Building an Intelligent System of Insights and Action for 5G Network Management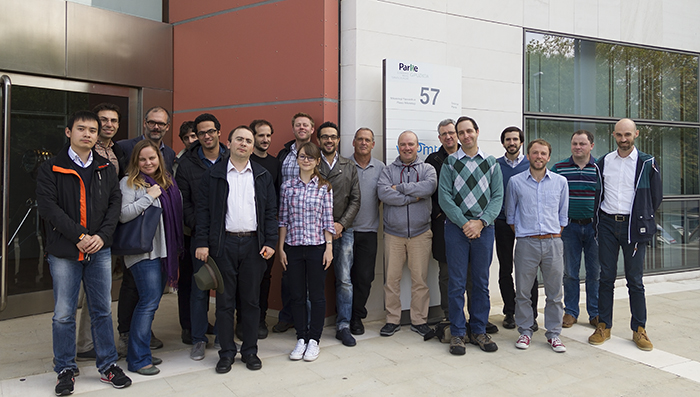 16.11.2015
From 13th to 15th October the second meeting of COGNET project has been held in Vicomtech-IK4, bringing together members of the Cognet Consortium which is made up by relevant firms and institutions: Waterford Institute of Technology, Telefónica Investigación y Desarrollo, IBM Ireland, Interoute, Fraunhofer Gesellschaft, Technische Universität Berlin, Universidad Politécnica de Madrid, Alcatel-Lucent Israel and Universitá degli Studi di Trento.
This European project is focused on applying Machine Learning research to enable the level of Network Management technology required to fulfil the 5G vision.
Vicomtech-IK4 is contributing in advanced machine learning for data filtering, classification and prediction, and will be responsible of the validation and integration process.
More information: http://www.cognet.5g-ppp.eu/