Dr. Eduardo Carrasco presented "R&D for elderly people Made in Euskadi" at AGING Bilbao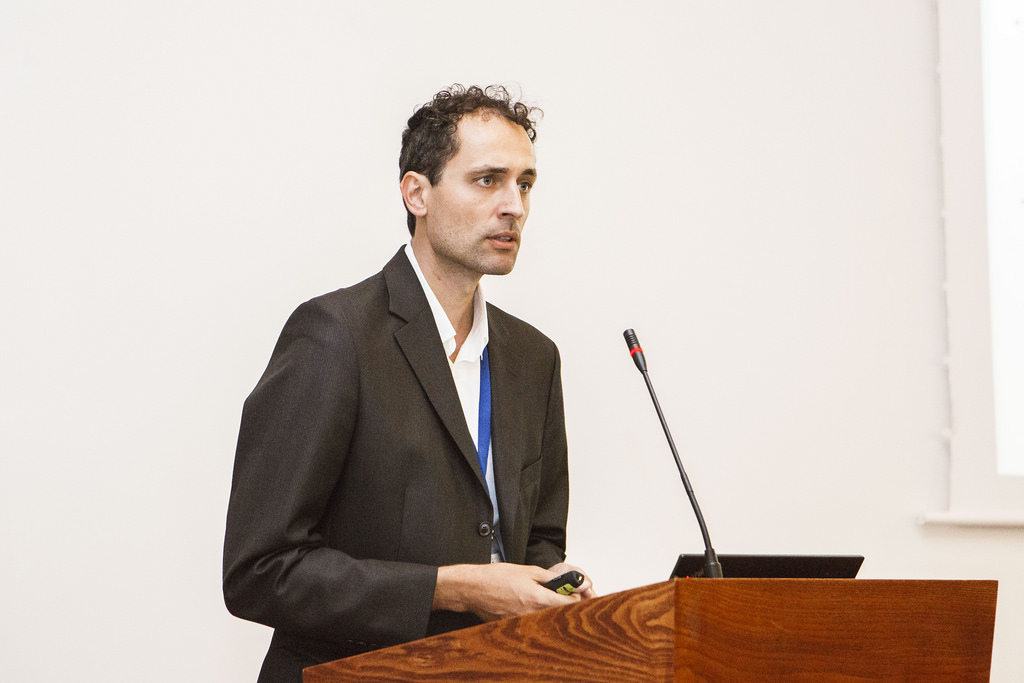 02.05.2017
The day chose to celebrate AGING Bilbao was April 24th. This was a meeting point for different innovative initiatives on what is called "Silver Economy", where the protagonist agent is the elderly person, with different needs on social, health and required cares fields.
Dr. Eduardo Carrasco, leader of the Technological Line of e-Health on the eHealth and Biomedical Applications department of Vicomtech-IK4, presented "R&D for elderly people Made in Euskadi". This presentation was an overview of the R&D activities, products and results carried out on aging in Vicomtech-IK4 in the last years.
Developed countries face a new and unique challenge along their history. Because of the demographic aging of their societies, for the first time, elderly people will surpass youngsters, and hence, families and governments must prepare to face different challenges on health, care and entertainment.