Taxisat demostration in European Space Solutions conference in Munich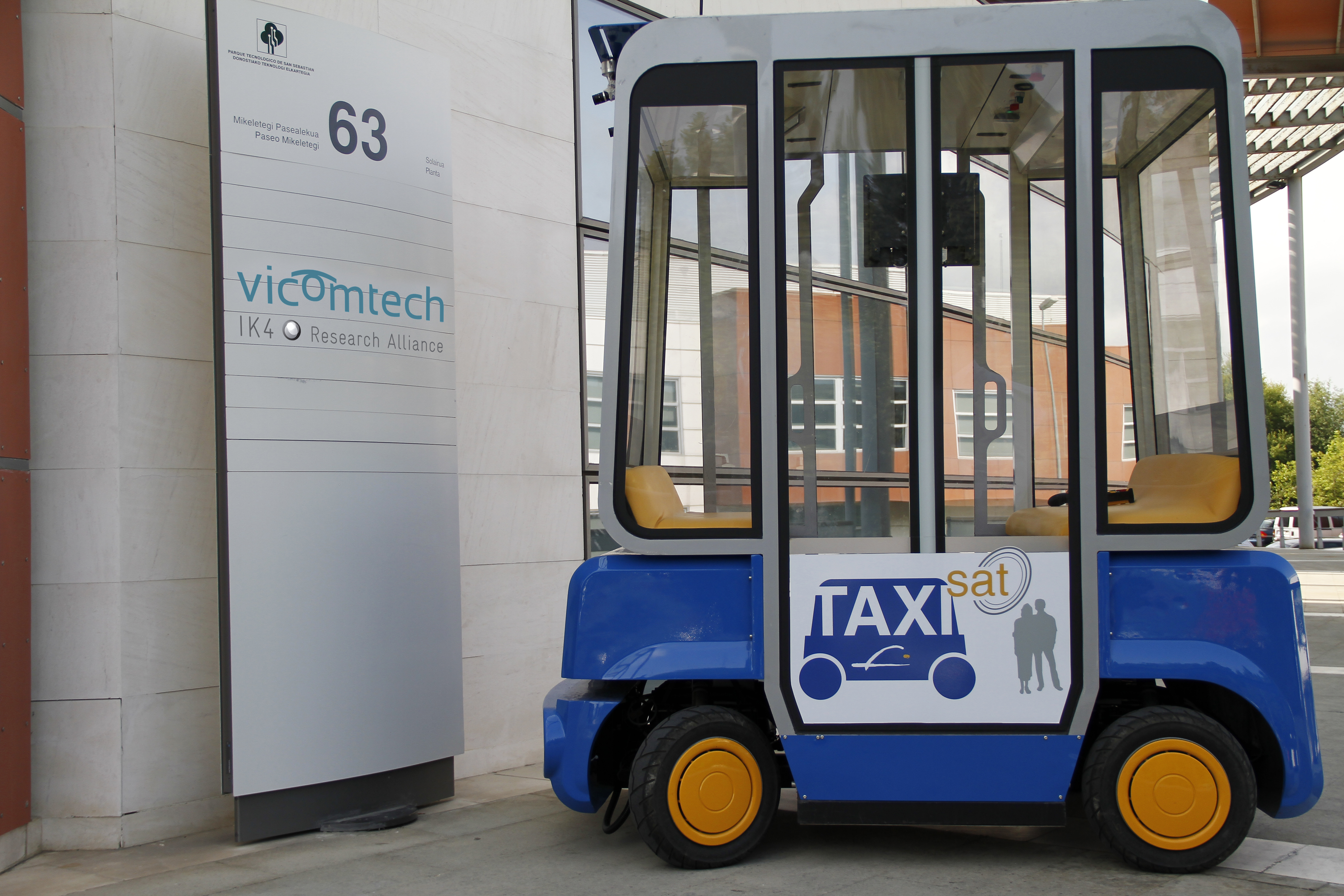 07.11.2013
The European Space Solutions conference is coming to Munich from 5 - 7 November 2013. The major 3-day conference will bring together business and the public sector with users and developers of space-based solutions. The European Space Solutions event will be complemented by the Munich installation of the "European Space Expo", a 300 m2 travelling interactive public exhibition showcasing the many ways that the European Space Programme, and its flagship project for satellite navigation (Galileo and EGNOS) and earth monitoring (Copernicus), are improving life on Earth.
Taxisat is a FP7 (Seventh Framework Programme) project that aims to develop a driverless GNSS based taxi application capable of operating cost effectively, safely and with a high reliability within private circumscribed sites whatever their topographic configurations.
Oihana Otaegui, Director of Intelligent Transport Systems and Engineering Department in Vicomtech will present: "Low cost GNSS and computer vision based data fusion solution for driverless vehicles" in the session "Space Solutions for Road & Traffic Management" Vehicle navigation has been till now the main application of Global Navigation Satellite Systems (GNSS). But today, new trends are influencing the scenario: first, transport policies are more and more demanding in terms of low impact, seamless mobility and many ITS public-driven services are emerging, building on GNSS as one of the main enablers (e.g.: eCall, new road charging schemes, dangerous goods transport monitoring, innovative traffic management, etc.). Second, new GNSS systems are being deployed, introducing a "third generation" of positioning: free, accurate and potentially having a legal value. Finally, the vehicles will be more and more always connected relying on both embedded platforms embarked by car makers and on smart phones, stimulating innovative applications and business models. In addition to these trends, data from satellite Earth Observation will become more and more important for evaluating impact of transport and for implementing new policies (e.g. air pollution monitoring).
For further information: http://www.space-solutions.eu/ http://taxisat.net/