Vicomtech hosts the annual work session with its International Advisory Committee
The advisory committee, made up of members from institutions such as Fraunhofer IESE, the University of Berlin, the University of Dublin, MedCom and DFKI GmbH, attended Vicomtech's annual meeting.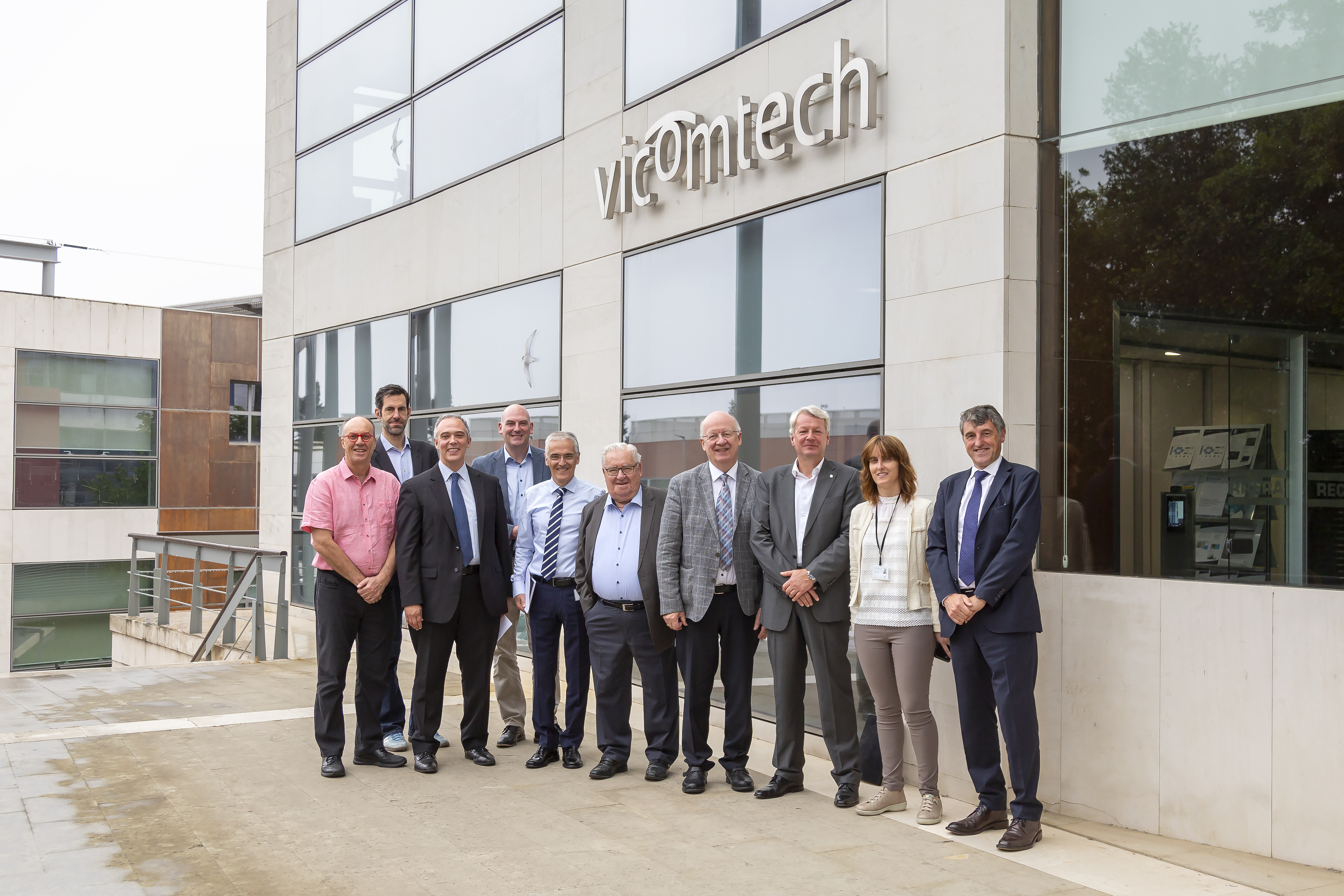 22.06.2022
Vicomtech welcomed the members of its International Advisory Committee on June 21, during a visit that gave Vicomtech researchers the opportunity to present the results of their most relevant projects based on Artificial Intelligence and related to the areas of ITS and Mobility, Industry, Digital Health, Personalized Medicine, Security, Energy and Language Technologies. In addition, they received from these experts, who are internationally referents, feedback on quality, opportunities for improvement and strategies regarding the lines of research that mark the direction of the Center.
The visit reviewed the different divisions and departments that make up Vicomtech, and their respective ongoing projects, as well as the presentation of a series of demonstrators in Vicomtech's laboratories, where the members of the Committee were able to observe the simulations of these demonstrators in real time.
The members of the IAC also had the opportunity to exchange ideas and reflections with the Vicomtech team at an informal lunch, attended by the Management Team and representatives of the Center's Board of Trustees.
The visit ended with a dinner attended by members of the Regional and Autonomous Government of the Basque Country.