Vicomtech-IK4 participated in Donostia Cyber Sec 2017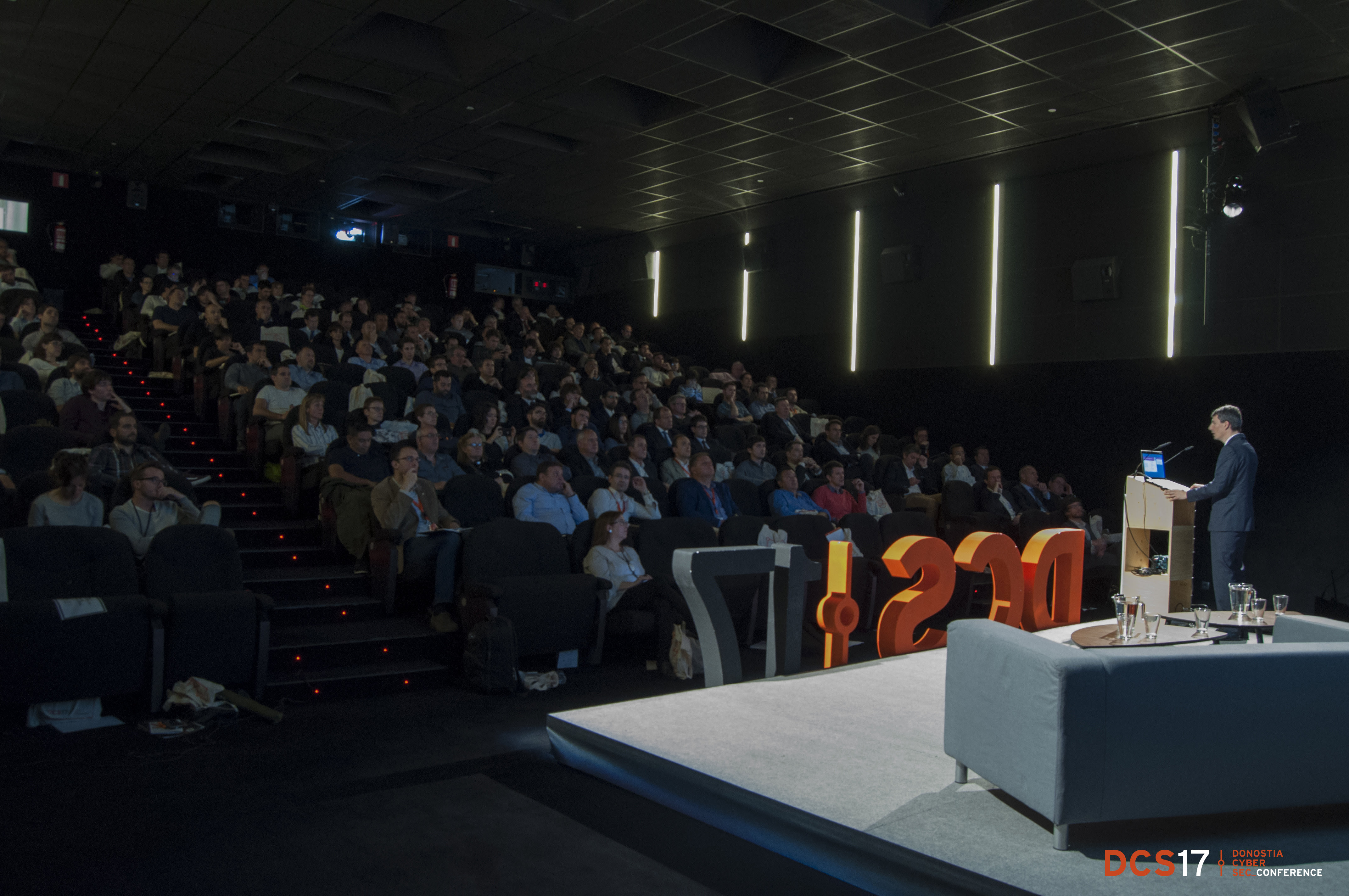 29.05.2017
Donostia-San Sebastian held the first edition of a global event on cybersecurity which was divided into three days called DCS17 – Donostia Cyber Sec 2017.
Juan Arraiza, in charge of Security Projects at Vicomtech-IK4, presented within the last day of the DCS17-Conference last May 18th, the way in which Vicomtech-IK4 understands what the best way of designing the participation strategy for H2020 projects on cyber security is. It was specifically defended better results are obtained when the R&D objectives on cyber security guide the search of calls and which are worth presenting a proposal, rather than responding reactively to what the European Commission proposed.
In the past three years (2015-2017) Vicomtech-IK4 has closely participated, within cyber security, with significant companies in projects within the H2020 framework, and obtained a total amount of 1´9 M€ revenue. This means there is an exceptional collaboration framework in constant support with science-technology themes on this subject.
On the other hand, Vicomtech-IK4 is the Spanish R&D centre with the highest revenue in security matters in H2020 (Source: European Commission data, produced by CDTI – Official data-base for Spanish participation in the Framework Programme).
The event being fragmented into three parts made it reachable to everybody. The event was focused on raising awareness, improving talent in cyber security, and protecting business assets. On the first day, DCS14-Camp, was formed by activities for secondary education students and talks for families and educators. On the second day, DCS17-Challenge, IT engineering students and interested people were challenged to overcome different phases of a CTF (Capture The Flag). On the third and last day, which had our participation, the evaluation of cyber security, with the presentation of the most common attacks, and the situation of cyber security in Industry 4.0 were analysed.