Vicomtech joins the Digital Twin Consortium as a member and is appointed Branch Organizer for Spain
The primary goal of the Digital Twin Consortium is to drive consistency in architecture, security and interoperability of technologies related to digital twins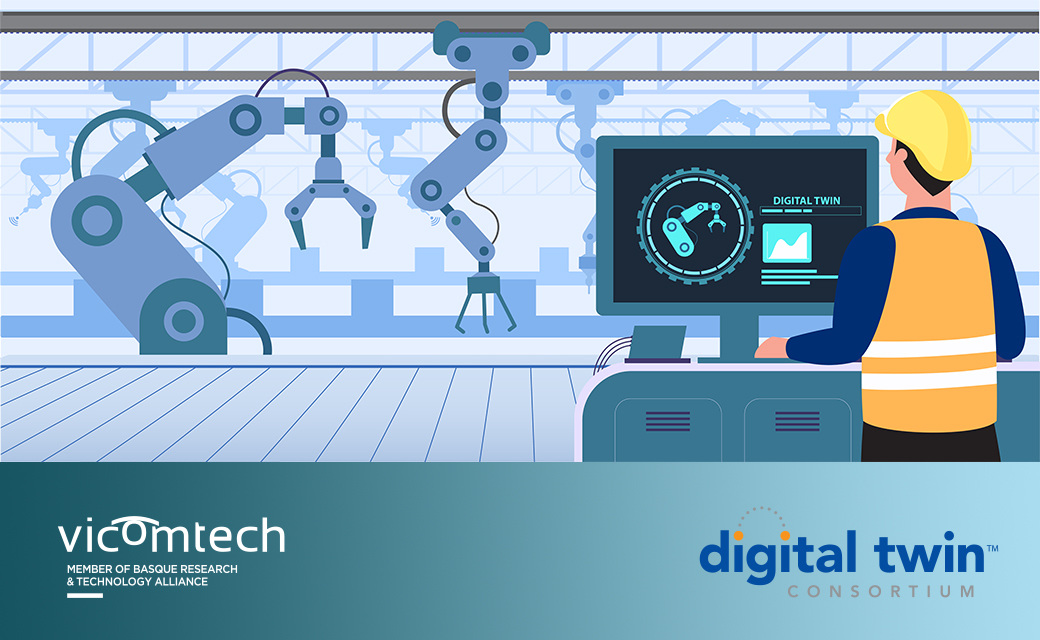 11.06.2021
Digital Twin Consortium (DTC), the international association to promote digital twin technologies, has appointed Vicomtech Branch Organizer to boost activity in the region and contribute to the objectives set globally.
The primary goal of the Digital Twin Consortium is to drive consistency in architecture, security and interoperability of technologies related to digital twins.
The digital twins have multiple application sectors ranging from the aerospace industry to the management of natural resources and is positioning itself as a key ally in improving the productivity of different processes.
The Digital Twin Consortium is a global ecosystem of entities that are accelerating the market for digital twins and demonstrating the value and applicability of these technologies. Associated bodies that make up industrial companies, government bodies, universities and technology centers, work hard to establish technical guidelines and taxonomies, develop requirements for new standards and share use cases to maximize the benefits of their application. The results of this activity are published in high-impact scientific journals and shared with the community.
Vicomtech's experience and know-how in the development and application of digital twins has led to this appointment, which highlights its strong commitment to these technologies as part of the industrial digitization process.
Our Principal Researcher Dr. Carlos Toro, manager of the Virtual Engineering and Simulation line, will lead the coordination activities of the DTC branch.
More information: https://www.digitaltwinconsortium.org/