Vicomtech presents the latest advances in driving assistance systems at the ITS World Congress 2019, held from October 21 to 25 in Singapore
As in previous editions Vicomtech participates in the annual ITS World Congress, the most important international event in the sector, which this time is held in Singapore between October 21 and 25.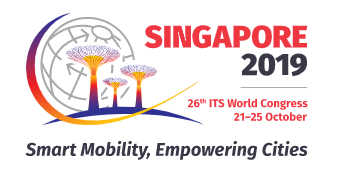 18.10.2019
This year Vicomtech presents the advanced technologies developed in the context of two major European projects; inLane, coordinated by Vicomtech, and TransSec. Both projects are the result of a collaboration with internationally renowned entities, including Honda Research Institute, Intel, TomTom, ERTICO, Daimler, among others.
In addition, Dr. Oihana Otaegui will give the presentation "Designing an On-Board Monitoring Driving Scene Sensory System for Preventing Terrorist Attacks With Road Transport", which is part of a session to analyze preventative and active safety systems.
The InLane project, coordinated by Vicomtech, has resulted in innovative lane-level positioning technologies and mapping of the next generation of driving assistance systems. Important advances have been made in the accuracy of the estimation of the vehicle's location in the lane, in the perception of the scenario, in the management of navigation data and in the generation of maps.
The TransSec project aims to introduce autonomous systems to detect and prevent terrorist attacks from occurring performed with vehicle systems.