INURGE
INURGE - Integrated and Intelligent Management of Emergency Care Processes
INURGE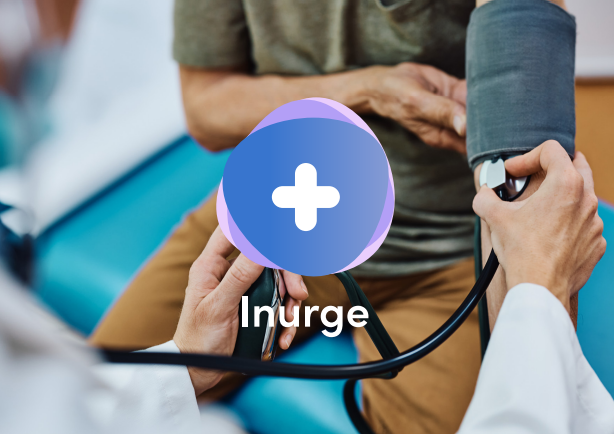 The challenge
The Emergency Department is one of the most critical departments in a hospital and one of the first to be affected by the indiscriminate arrival of users. Despite the efforts made in recent years to define an emergency care model, the emergency department continues to be a priority challenge where there are opportunities for improvement. The current model of ED patient care is based on a triage system that classifies patients into 5 levels of urgency by prioritisation of care and treatment. This model takes into account a series of very basic parameters and generates a series of waiting queues. In any case, all patients are seen by the same route, and a single flow of care is generated that sometimes constitutes a bottleneck and limits service capacity.
This model has a negative impact on patients' perception of the quality of the service due to long waiting times, high time spent on tasks with little added value (e.g. asking patients, requesting tests, etc.), possible errors in forecasting and optimisation of resources, etc.
The INURGE project proposes a new model of hospital emergency care based on innovative technological tools.
Aim of the project
The aim of INURGE is to develop an integral intelligent tool for the emergency service management optimisation, providing a service not only to medical professionals, but also to patients directly. For this reason, the objectives can be distinguished under three different prisms:
On the one hand, the objectives from the user's point of view:
To reduce the length of stay in the emergency department by minimizing patient waiting times.
To improve the user experience in the emergency department by providing them with information during the process.
On the other hand, the professional's point of view objectives:
Identify low-risk emergency patients who will be automatically scheduled to come to the ED at a time when the appointment will not cause a backlog of patients in the ED.
Reduce the time spent by medical professionals on lower-value tasks
To estimate the risk of admission of emergency patients in order to speed up the emergency department.
And finally, the hospital and health system's point of view objectives:
To reduce overall ED costs
Optimise resources based on the estimation of the resources to be dedicated
Propose an innovative model based on digital tools for symptom assessment, easily and efficiently.
Partners
The INURGE project is developed in collaboration with INVIZA-Asunción Klinika and STT systems.
Funding
The project has been funded by the Basque Government within the framework of the Hazitek 2022 programme.
Looking for support for your next project? Contact us, we are looking forward to helping you.