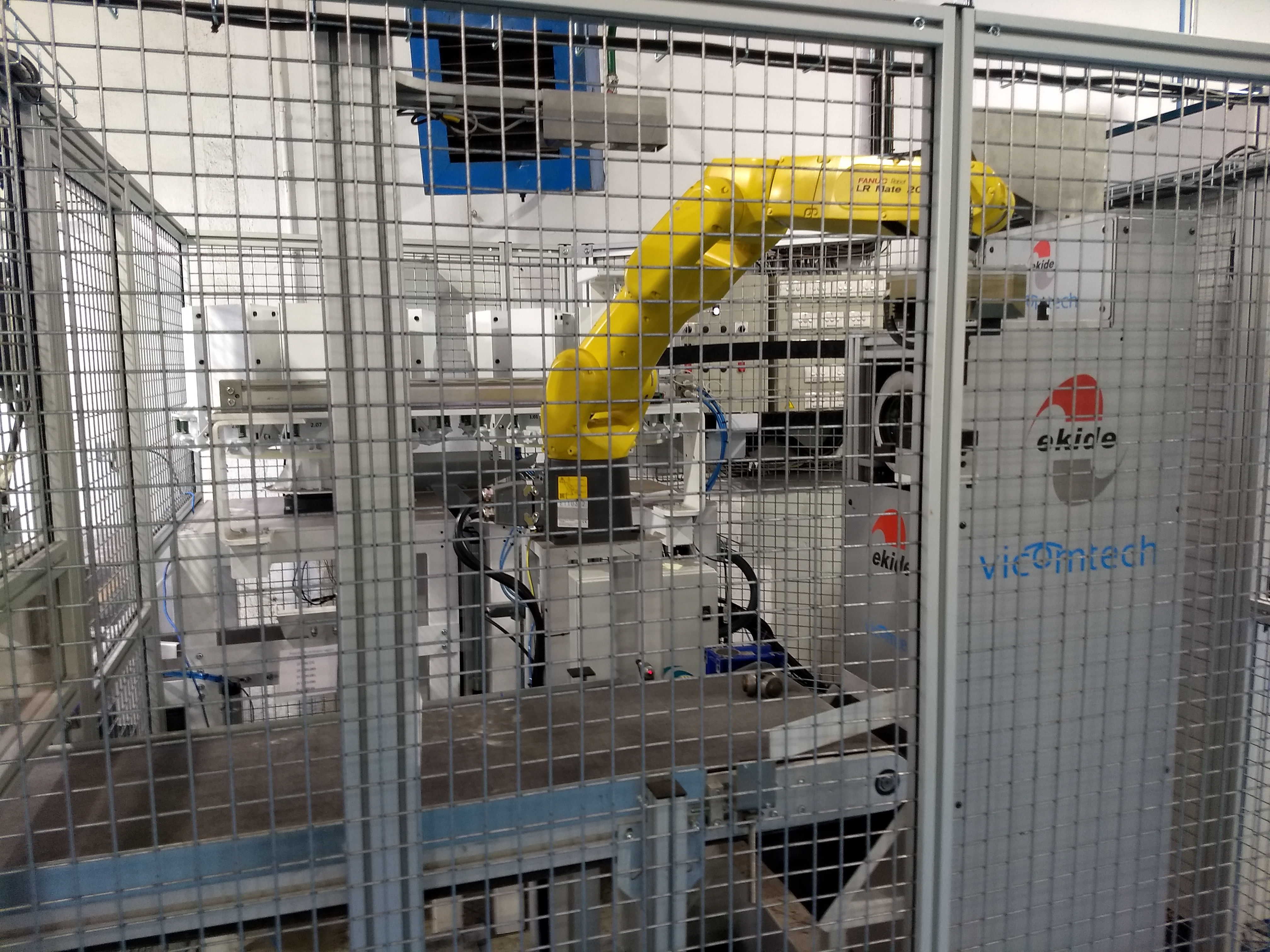 The GKN Multinational plant in Carcastillo aims to recover and recondition transmissions of vehicles that have already fulfilled their useful life. The difficulty of properly detecting and classifying homocinetic joint tripods has provided an opportunity to introduce substantial improvements in the plant through a system that incorporates advanced artificial vision technology.
The technological challenges that arise in this case are the development of a robotic picking, measurement and classification system capable of recognizing and classifying the pieces among various options. Ekide has contributed its knowledge and robotics solutions for picking and Vicomtech has developed the measurement and classification solution incorporating machine vision and machine learning technologies.
The collaboration between both parties has managed to respond to the need posed by GKN Carcastillo, which now has a robotic classification cell using robust 3D vision that has contributed significantly to improve this process that was previously done manually.
Looking for support for your next project? Contact us, we are looking forward to helping you.