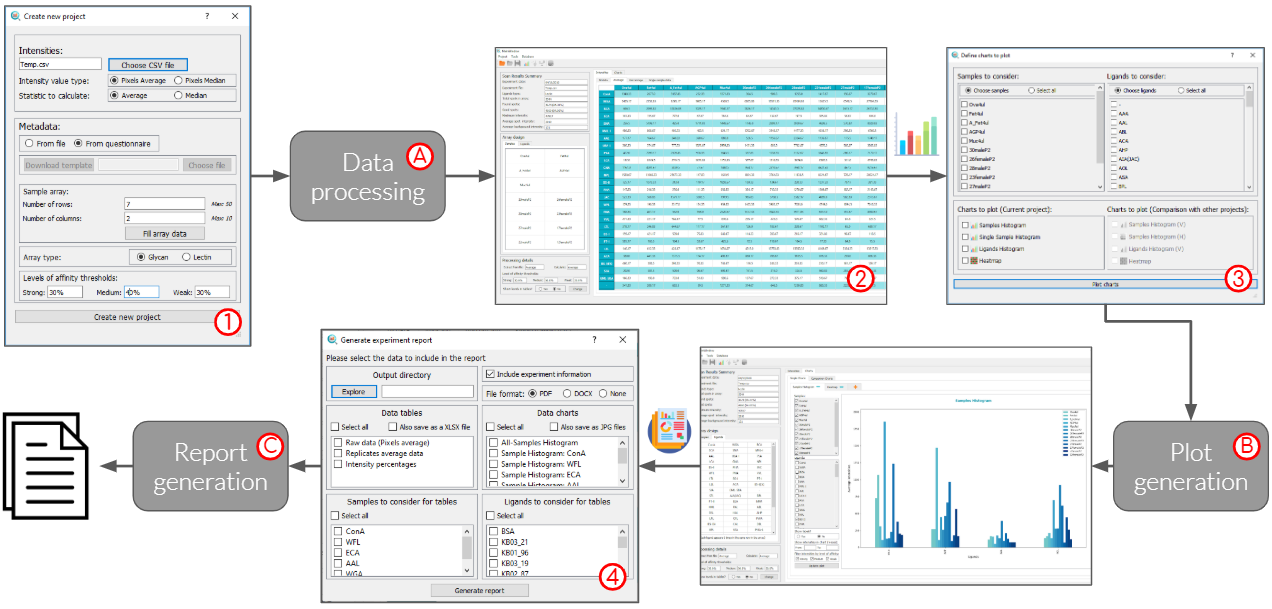 Duration:
01.03.2018 - 31.12.2019
The project entitled TOOLS AND OPPORTUNITIES FOR BIOMEDICAL GLYCOSCIENCE - bmG18 led by CIC biomaGUNE aims to improve knowledge on the role of glycans as mediators in cell adhesion, as biomarkers in cancer, effector molecules of therapeutic antibodies, molecular receptors that determine tissue migration of exosomes and as important recognition elements in host-pathogen interactions that are increasingly recognised. The project has developed new research tools and methodology that will be applied to biomedically relevant problems in cancer therapy and diagnosis, vaccine development and macrobiotic antibiotic resistance. The bmG18 consortium is made up of the coordinating institution CIC biomaGUNE, the BIODONOSTIA institute and the technology centres VICOMTECH, NEIKER, CIDETEC, TECNALIA and GAIKER.
During the project Vicomtech has developed a user-friendly tool for the analysis of lectin and glycan microarray data. The solution integrates modules for data processing, data visualisation, automatic generation of graphs and generation of analysis reports.
Looking for support for your next project? Contact us, we are looking forward to helping you.