Neural Automatic Translator created with Artificial Intelligence
Neural Automatic Translator created with Artificial Intelligence
EJIE
Itzuli is an Automatic Neural Translator created with Artificial Intelligence together with EJIE, the Basque Government Computer Society, and made available to all citizens.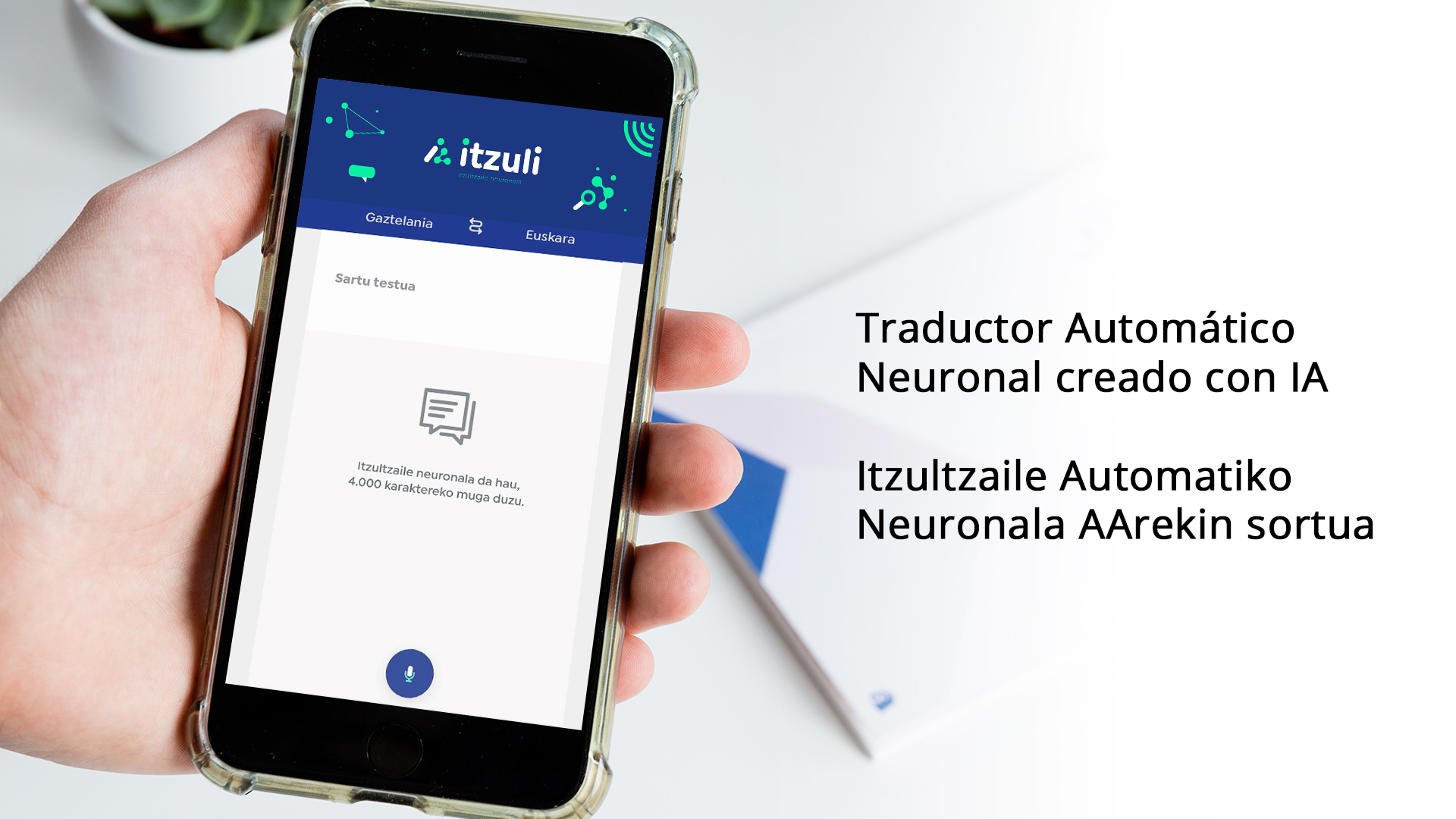 The Challenge
Language technologies, thanks to Artificial Intelligence, are undergoing a great evolution. However, these technological advances often remain outside the reach of non-majority languages ​​such as Euskera.
Hence the need to create a translator that works as well as existing solutions to translate into other languages ​​such as English or Spanish. Citizens, not just Basque, needed a higher quality solution that would place Euskera at the same technological level as the majority languages.
The Proposed Solution
From Vicomtech with the collaboration of EJIE, Basque Government Language Policy and IVAP we have developed a machine translation model based on Artificial Intelligence and neural networks, which represents a great qualitative leap compared to the systems used so far (based on analysis and grammatical transfer, statistical or hybrid systems).
For the development and training of neural translation models, large bilingual corpus are necessary, that is, high-quality translation memories, which provide at least the 3 million translation units that are needed to start offering a good service.
For the acquisition of this volume of corpus, we had the help of different departments of the Basque Government, together with the Basque Science and Technology Network and other institutions that work in the field of communication and language, such as EITB.
The Result
A very easy-to-use automatic translator has been developed, available to all citizens, in which the user must select the direction of the translation and then enter the text in the area provided for it. Pressing the 'Translate' button will have at your disposal the translation of texts of up to 4,000 characters in a few seconds.
Looking for support for your next project? Contact us, we are looking forward to helping you.