INCAR2
Intelligent monitoring and guidance system for patients with Heart Failure
INCAR2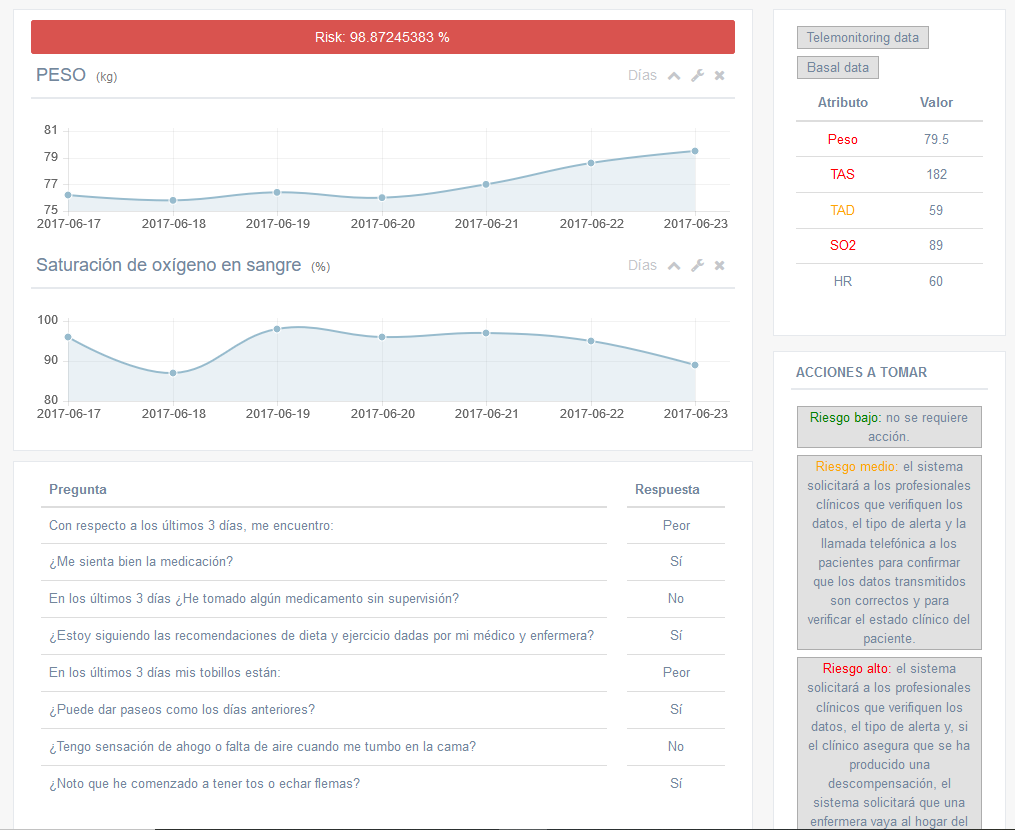 Duration:
01.01.2017 - 30.11.2017
Heart Failure (HF) is a clinical syndrome caused by a structural and/or functional cardiac abnormality. It results in a reduced cardiac output (i.e. inability of the heart to pump the blood in the required amounts to satisfy the requirements of the metabolism), and/or elevated intracardiac pressures at rest or during stress. Moreover, HF is associated with a decreased quality of life which reduces physical and mental activity. These result on HF decompensations that can lead on hospital admissions or readmissions.
To reduce the number of decompensations, new emerging ICT technologies can predict not only heart failure patients' readmissions, but also admission risk of telemonitored patients. In this context, INCAR aims to develop an integral telemedicine system based on predictive models to detect the risk of a patient to suffer a decompensation.
The large experience of Vicomtech in machine learning applications is supporting the development of these predictive models based on the clinical data provided by the public hospital OSI Bilbao-Basurto (Osakidetza), and the results are going to be validated with the cardiologists involved in the project.
This way INCAR may improve the healthcare systems by reducing the number of admissions and also the quality of life of patients.
This work is funded by Basque Government by means of the RIS3 Program.
Looking for support for your next project? Contact us, we are looking forward to helping you.